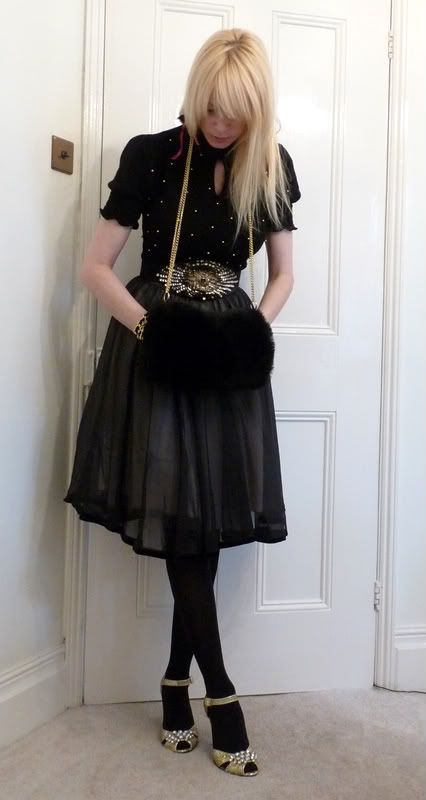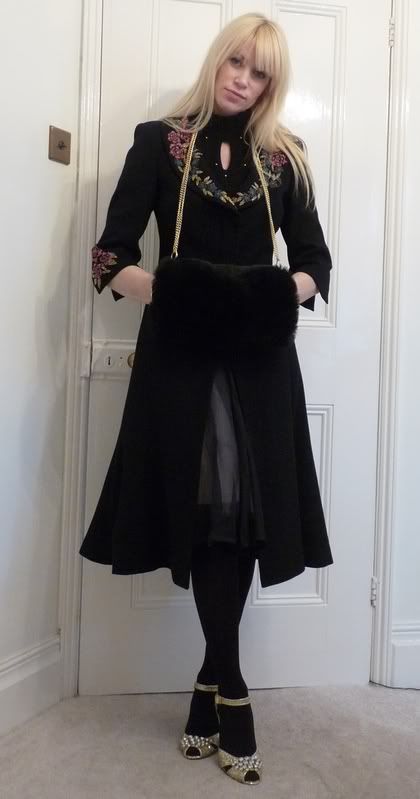 Skirt Ronit Zilkha, Top Ronit Zilkha, Coat Ronit Zilkha, Belt Topshop, Shoes New Look, Handmuff Ebay, Belt worn around Wrist New Look
I am off to my Nana's for lunch I love Christmas Eve in some ways I prefer it to Christmas Day.
I love the excitement which as this very moment is hugh :)

Today's outfit is inspired by Carrie Bradshaw's outfit in season 6 Episode 94 An American Girl in Paris. I watched it a couple of weeks ago and decided that I wanted a similar outfit for today. I used to work for an amazing designer called Ronit Zilkha unfortunately she went bust a few years ago I miss her designs very much as she was inspired by flea markets and vintage pieces I am fortunate enough to have an amazing collection of her clothes and everything I am wearing today is by her. I hope one day that she decides to design again and this post is dedicated to her creativity. I added the gold beads to the black top it took me about four hours.


I

want

to

wish

all

my

gorgeous

stylish

followers

a

Happy

Stylish

Christmas

and

I

want

to

thank

you

all

for

following

and

for

all

your

lovely
comments