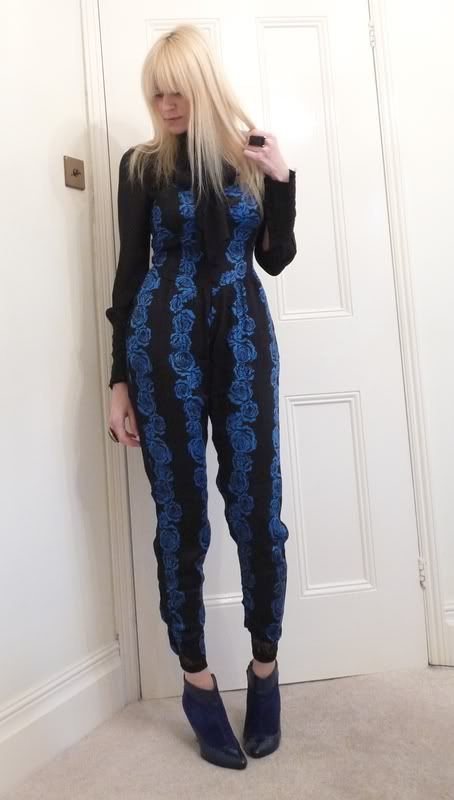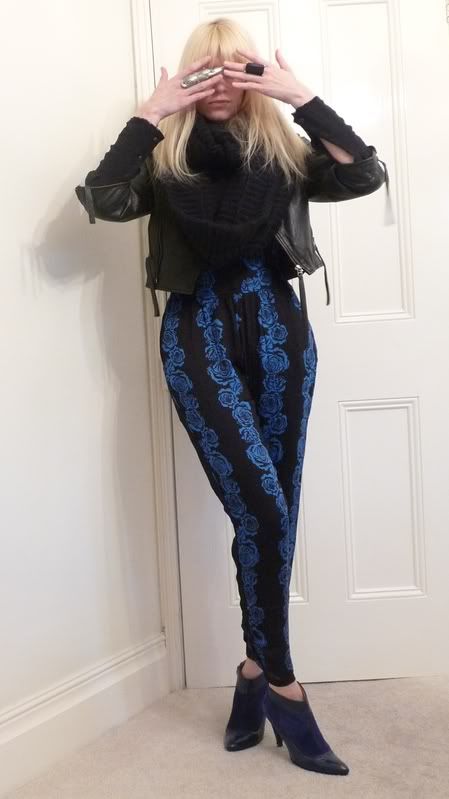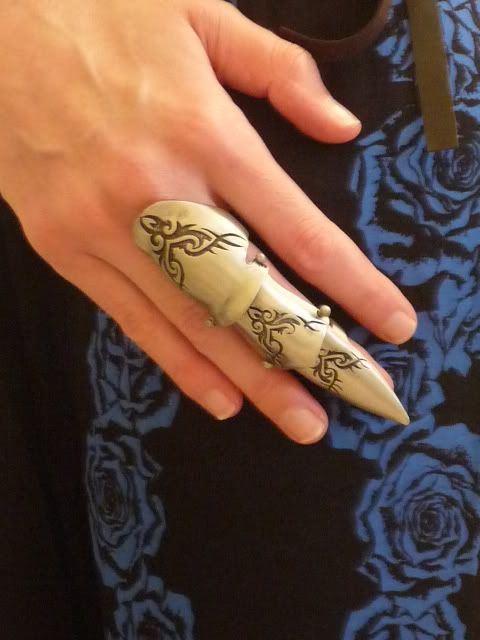 Jumpsuit ASOS, Blouse Miss Selfridges, Lace Leggings Topshop, Biker Jacket ASOS, Boots H&M, Snood H&M, Ring Ebay
It felt like Christmas morning again today as three of my recent online purchases arrived. Also the dress arrived yesterday it is more than perfect, I am going to have it shortened as it sits just below the knee which is not that flattering. I will find the Vogue editorial of it and put it on a post.

I am wearing two of my pieces that arrived this morning the ring which was a bargain £0.99 won on Ebay and my ASOS jumpsuit which I totally adore I am a big fan of jumpsuits and I do tend to find that they are an occurred taste but I have been wearing them for years and I love that they are easier to find now they have become more mainstream. I have teamed the outfit off with my H&M snood as I have not worn it for ages I also put a blouse under the jumpsuit and a pair of lace leggings as it would be a little chilly to be wearing it on its own. I love the blue rose print against the black it gives a twist to the girly roses.