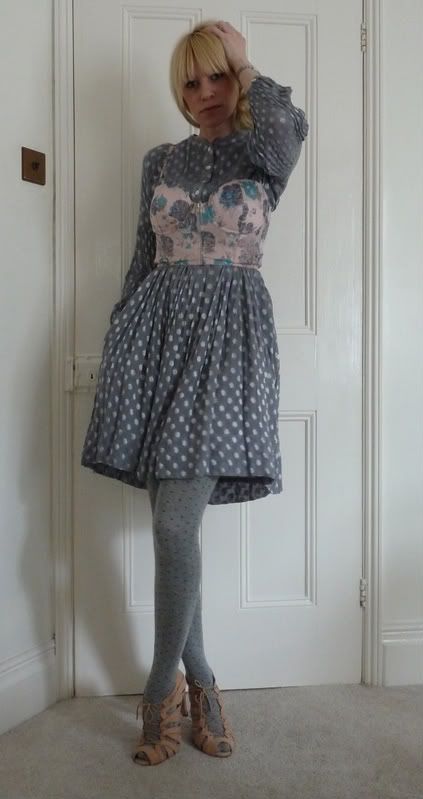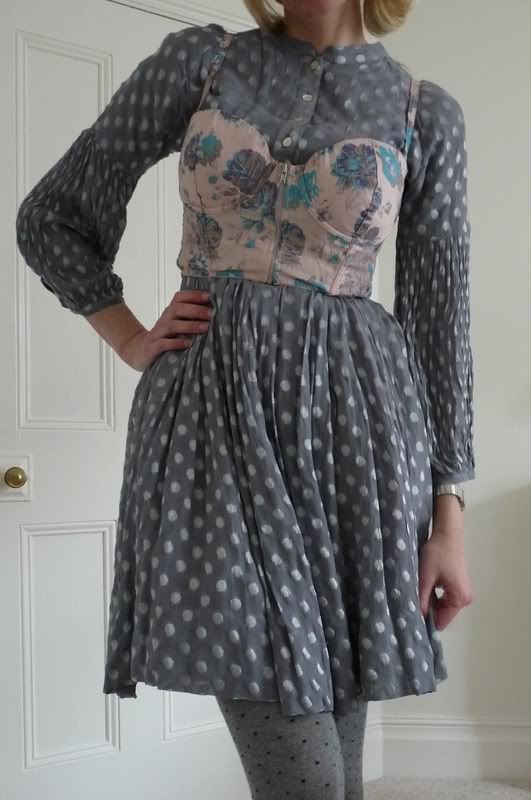 Dress Day Birger, Bralet Topshop, Tights Topshop, Shoes Topshop
I enjoyed reading your interesting stories of what you guys do with new purchases.
I brought this bralet a while ago from Topshop to wear over the top of dresses and tops I love the colours and the print is so cute. I know that I will get a lot of use from this. I am going to buy one in every colour and print that they do so far this is the only one but in the Topshop magazine I saw a Hawaiian print one. Tip if you decide to do this get the bra a size bigger to fit over the top of dresses and tops that is what I did.