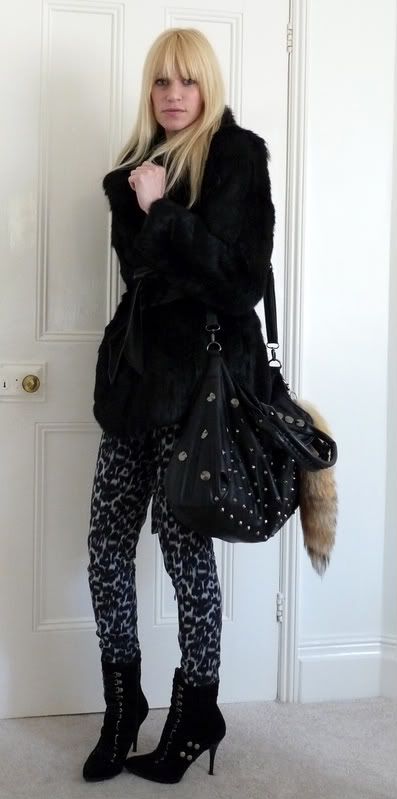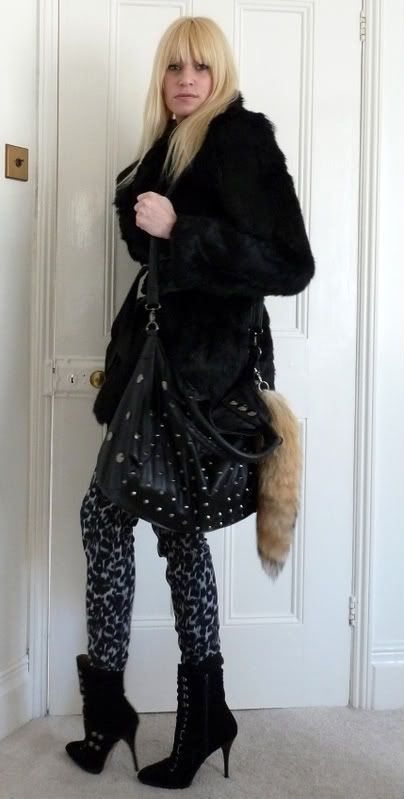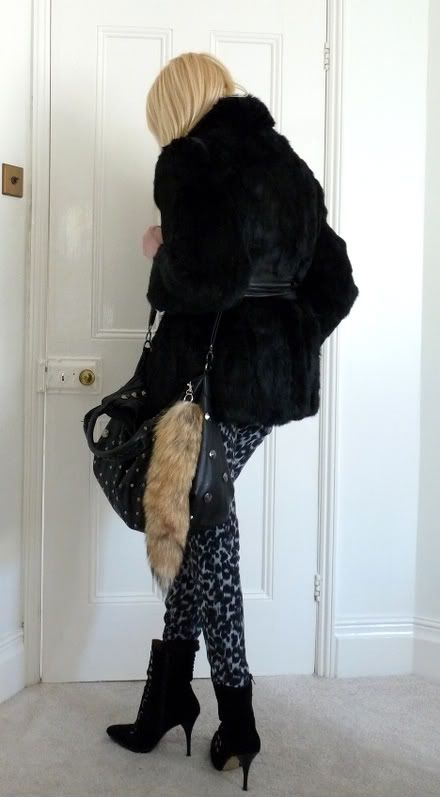 Trousers Ebay, Top ASOS, Jacket Thifted, Obi Belt Joseph, Boots Nine West, Cross Ebay, Cuff Ebay, Bag TK Maxx, Tail Ebay
I won these harem trousers last week on ebay and I am so happy with them. They are from Topshop and they came out last spring summer but I missed them and every now and again I do a search on ebay for leopard print Topshop harem trousers with no results and I could not believe it last week when my search finally found a pair and I was not going to lose I had a bit of a fight and won them for £26.56 they arrived this morning and my dilemma of what to wear today was also solved. I love ebay this is why it is such an amazing site and also great for the environment.
I have also added a tail to my bag inspiration from Louis Vuitton's S/S10 collection great way to update a bag the tail is also from ebay I am going to order a black one too.