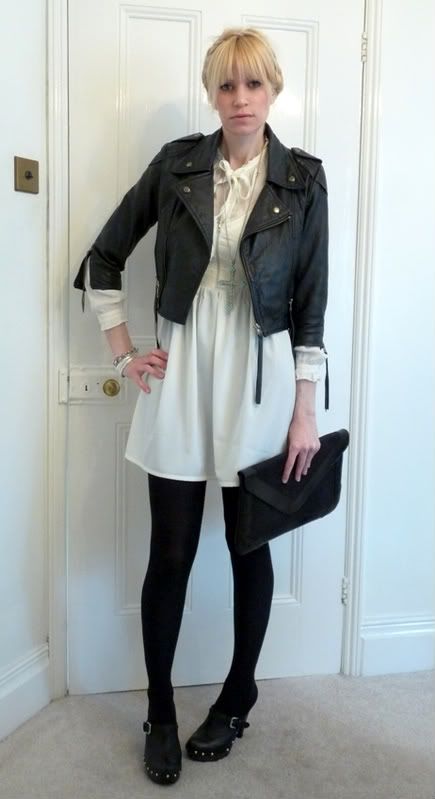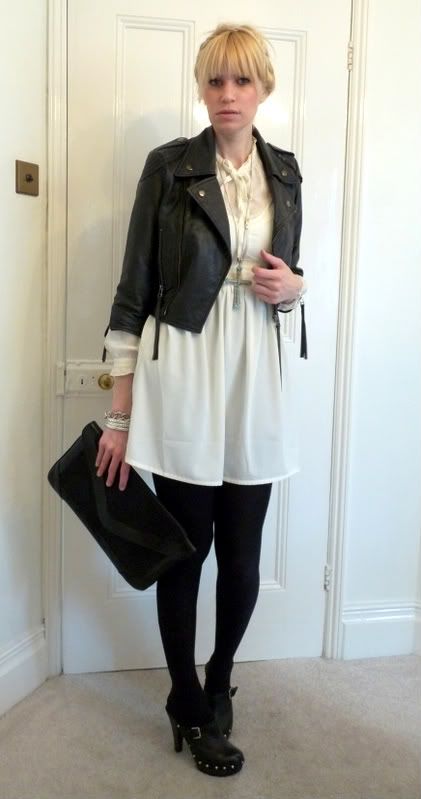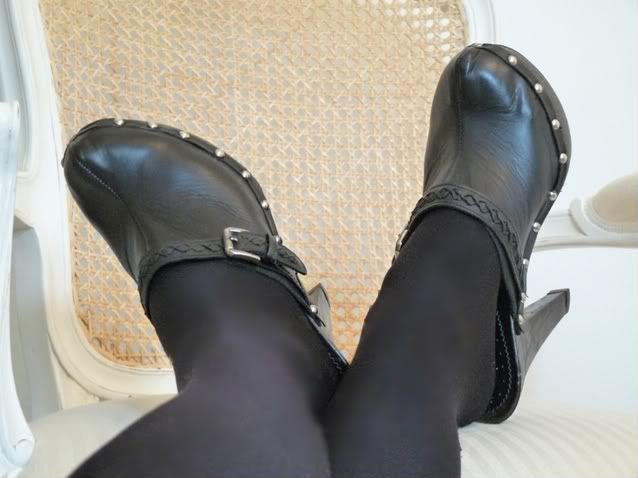 Dress Topshop, Blouse Gap, Bralet Topshop, Biker Jacket ASOS, Clogs River Island, Clutch Ghost
Today I popped into town to look around the shops I was on a mission to find nudes I decided against buying the stripey maxi dress I am going to wait nearer to summer as it will sit in my wardrobe for a couple of months before I can even wear it. I tried on a nude shirt in Miss Selfridge but I wanted to wear it as a dress and it was not quite long enough I found a cute top in New Look went back to get it and it had gone :( I will pick one up tomorrow in the town where I work if they have any left.

I am showing off my clogs today I have a confession I did not actually wear them out as I need to get used to wearing them I am not that great on a platform so I am going to wear them around the house for a bit. I love them though I was not quite sure how to wear them and I think with dresses is the best way I tried them with harems but it looked a little strange. I think these ones are a little more sophisticated then the chunky wooden heel ones that Jeffrey Campbell has done but I am torn between this style and the JC style ones. I also know that Topshop have done a pair very similar to the JC ones I can't wait for them to hit the stores.