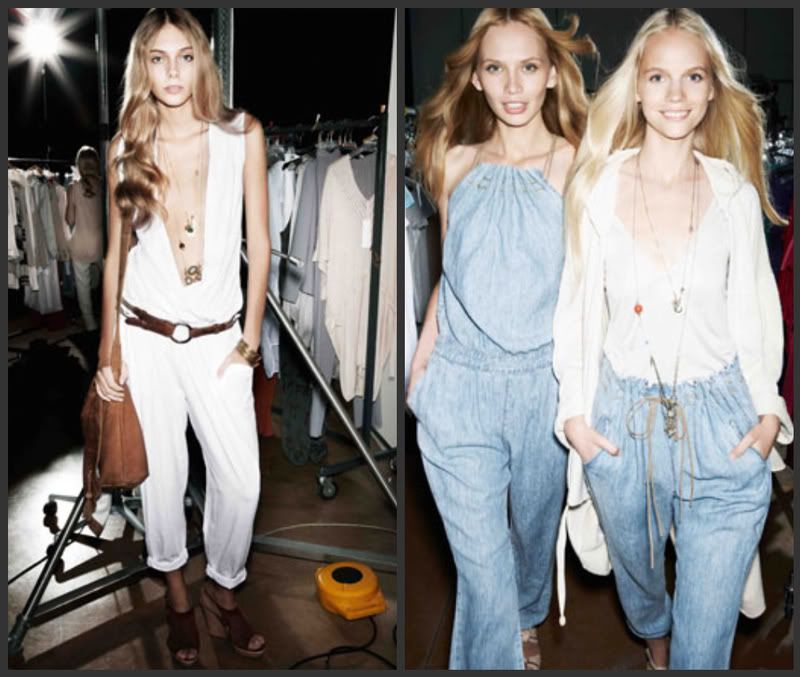 A new brand arrived in the Department store where I work last week. I did not pay much attention to them as it was a brand that I had not heard much about and the clothes looked a little sombre. There shop fit is very exciting and has a real futuristic feel about it maybe not really suiting the style of clothes but I wondered past the department yesterday and picked up one of their brochures and I was impressed with what I saw. The brand is Italian and is called Stefanel.
I really love the young feel that there campaign has and I love the way the images were taken behind the scenes before there runway show. I especially love the white jumpsuit it has a very sexy feel about it but the tan accessories play it down and make it work as a daytime look. I also love the denim pants with the drawstring.
What do you guys think?