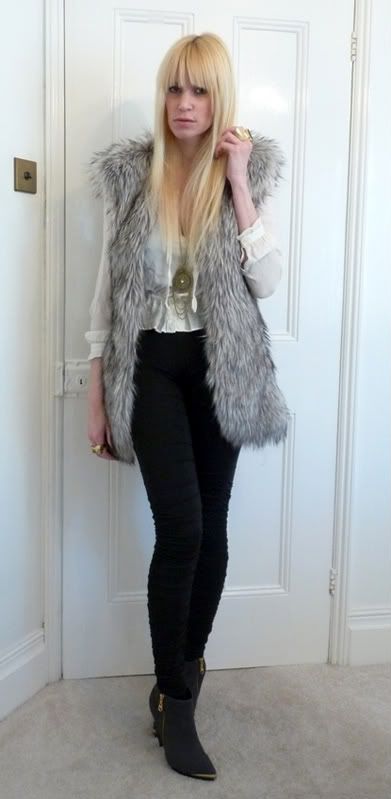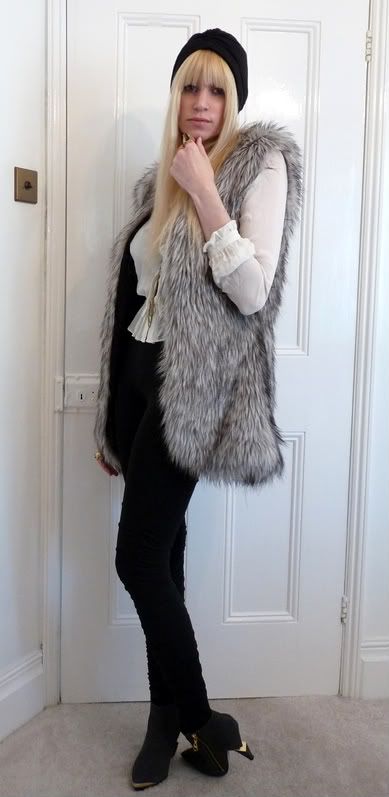 Fur Vest Primark, Leggings H&M, Blouse Gap, Boots Topshop, Turban Ebay
I love those emails letting you know that your order has been dispatched my River Island clogs are on there way the only downside of online shopping waiting and one thing I am not good at is waiting.
Well today is my last day of doing nothing as I am back to work tomorrow :(. Should of been Monday but I am needed oh well. Today I am off out to met my sis and my mum for lunch and shopping well window shopping for me I am just about all spent out. I liked the shirt that I wore the other night so I am wearing this again today but with fur and legging oh la la.
Oh btw great comments about the tan or not to tan thing really interesting thanks guys. To be honest my legs will be tanned in the summer with a good self tan have a lovely day
xoxo