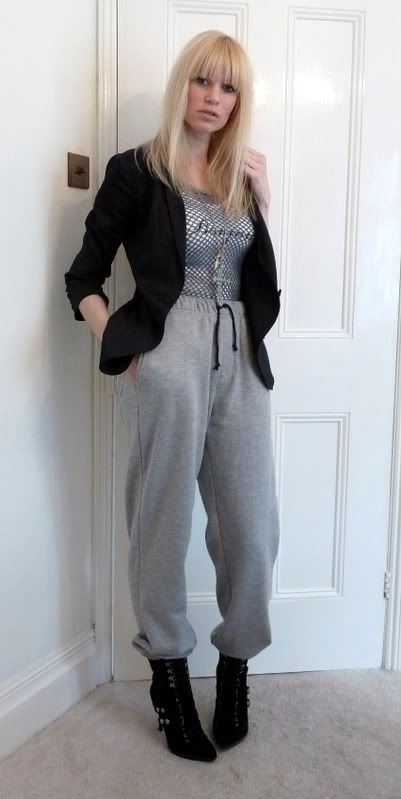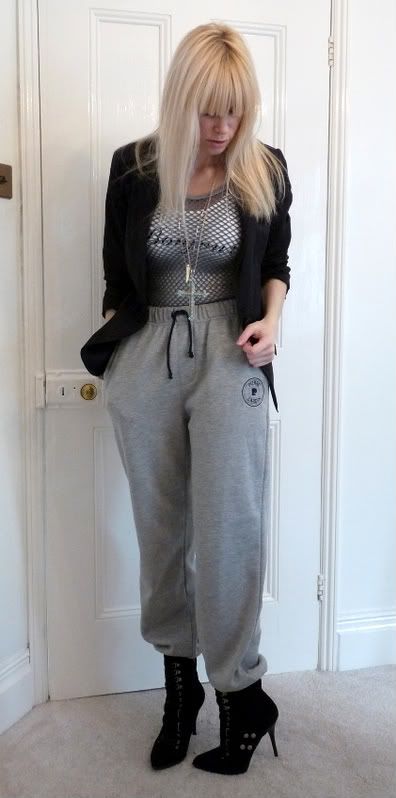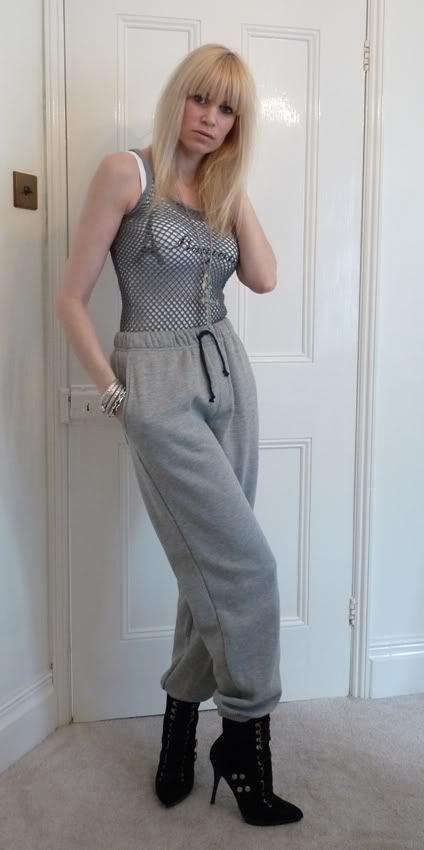 Joggers Local Sports Store, String Vest Ebay, Body Topshop, Jacket Nicole Farhi, Boots Nine West
I love wearing these joggers. I bet you are fed up with seeing this blazer too but it seems to go with everything and suits the weather at the moment. I brought this string vest from ebay last week I have put it over the top of my Bonjour body that brought from Topshop and while ago.
Make sure you all register
here
for the Outnet £1.00 for designer goodies sale on 16/04/10 you can not miss out. You have to register before 11/04/10.
xoxo