OK we all know the clog is massive this season. Chanels are selling on ebay for over £1000 and Topshop sold out within two days. Not everyone is liking this trend and there is good and bad feedback about them on fashion bloggers blogs. I have welcomed this trend and have two pairs. I have to admit they are uncomfortable and the choice of hosiery has to be chosen carefully or you run the risk of losing a clog in the middle of the walkway.
I have found some great alternatives on
Spartoo
for those of you who like the look but want something a little more wearable. I have the
Minelli
ones and they are a great alternative the open toe is perfect for Summer and the strap means that they will actually stay on your foot these tick many boxes.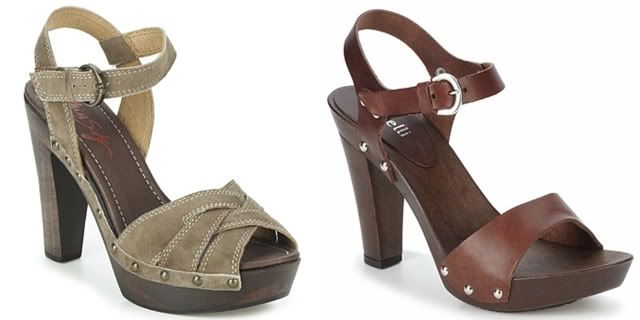 Scholl
the shoe maker of comfortable shoes have also realised that there is a come back for the clog and they have redesigned there classic shoe for something a little more fashion forward I love these and the wooden stiletto heel is so elegant and I love the T bar strap perfect for summer and I would imagine very comfortable.