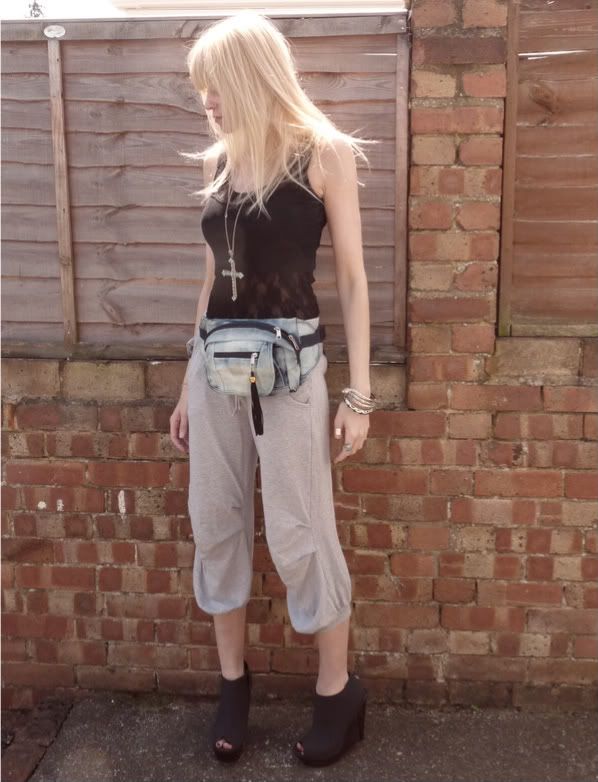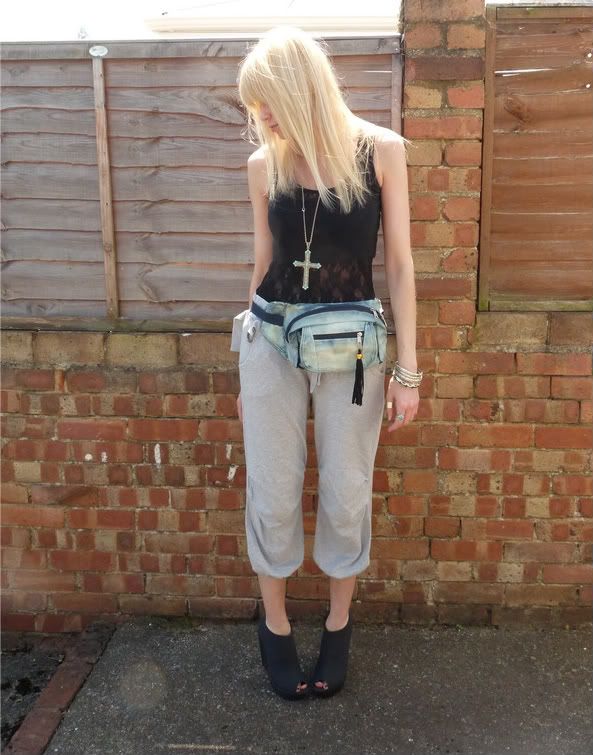 Sweat pants Topshop, Lace Top H&M, Wedges eBay, Bum Bag DIY, Necklace eBay


I had a casual evening and seeing as I was not really doing that much I decided to wear sweatpants I teamed them with my new wedges for a twist I have to admit these babies are high. I have been cropping a lot of my vest and tees lately a good way to breathe new life into an old or boring tee you should try it. I love them layered over a lace top.
I am helping my sister plan outfits for her honeymoon, she is going to California so I was giving her tips on the fab Californian laid back look. If you guys have any ideas let me know and I will pass them on to her.