My sister gets married in September I brought this dress by Nicole Farhi back in January and it is perfect and has the most amazing open back detail. I am going to get it shortened as I feel it is a little too long but I was thinking that this dress is perfect for the day but not that spectacular for the evening.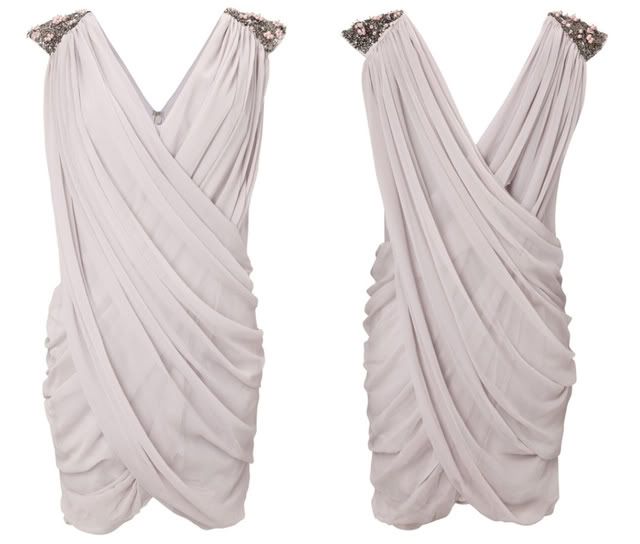 So I have decided that I am going to buy a dress for the evening. My sisters theme is crystal and the colour scheme is silver so I thought the
Graingers Glitter
dress by French Connection would be perfect it is £170 but I know that they will be going into sale in the next couple of weeks so if I hold tight I might get myself a bargain.
I also want to style my hair a bit like this. My friend Sarah is doing my Make- Up she is a regional Make Up Artist for Laura Mercier :)