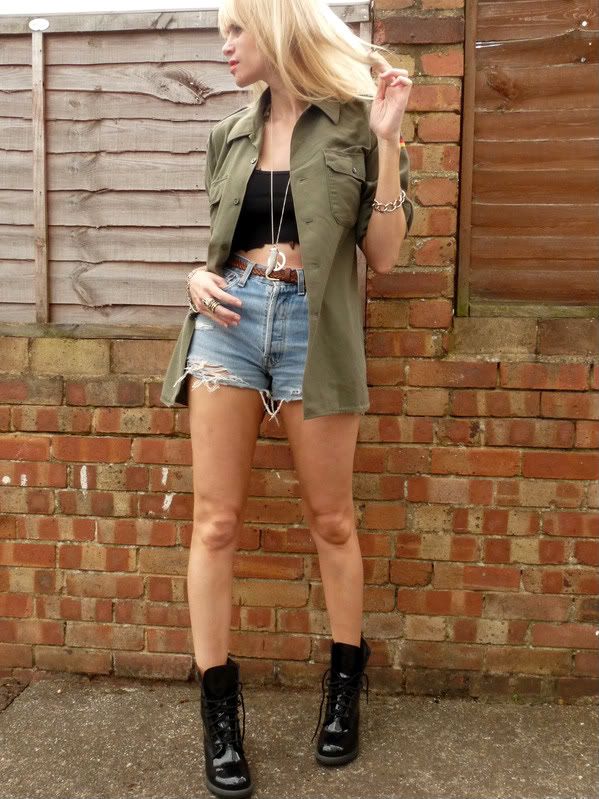 Shirt Thifted, Boots DM, Cut Offs Ebay, Belt H&M, Jewellery Ebay, H&M
I thought I would try a little grunge of course it involved cut offs what else and my too heavy Docs with heels the only way I could do a DM :). I wore this the other day but did not get round to posting it.
I brought a pair of shoes today I have been waiting for them to go down in the sale they were originally £180 and with all my discount including staff I got them for £58.