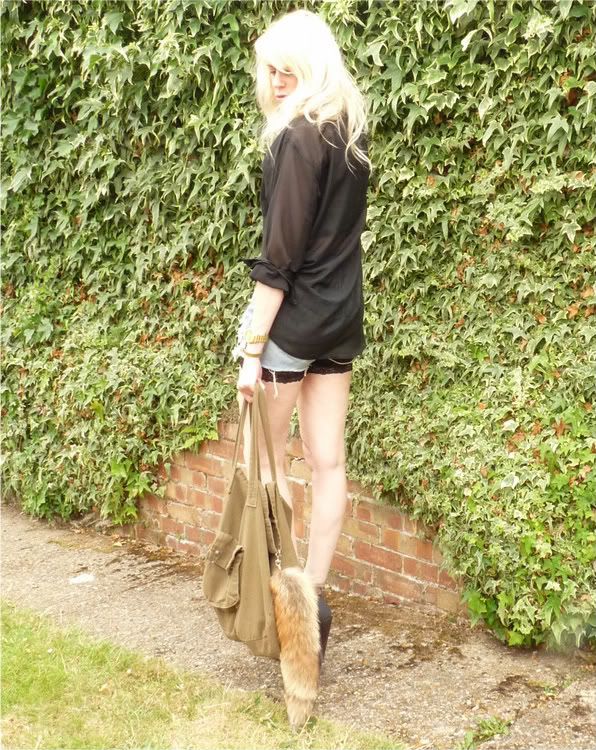 Shirt H&M, Shorts Levis 501, Cycling Shorts H&M, Boots Ebay, Necklace Untold (old), Bag Linea
Well my cloots turned up yesterday and I am not sure about the size so I am now waiting in for another pair to be delivered in the next size up. I am also looking after my ten year old nephew the school holidays have now started he makes my laugh so much he is super intelligent and likes to watch all these weird science programmes.
A sheer shirt was on my fall want list I did not go for white as it does not really suit me because of my hair colour I kind of blend into it so I went for black this one was a bargain £7.99 from H&M and I love it, it is slightly longer at the back so it is going to look awesome with skinny jeans or leggings. I have also got big hair today lol and I love these shoes but they are so dam hard to walk in.