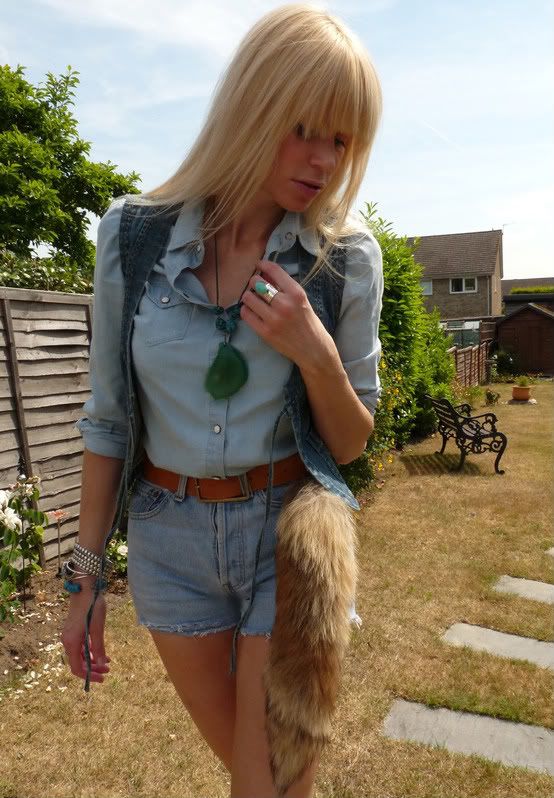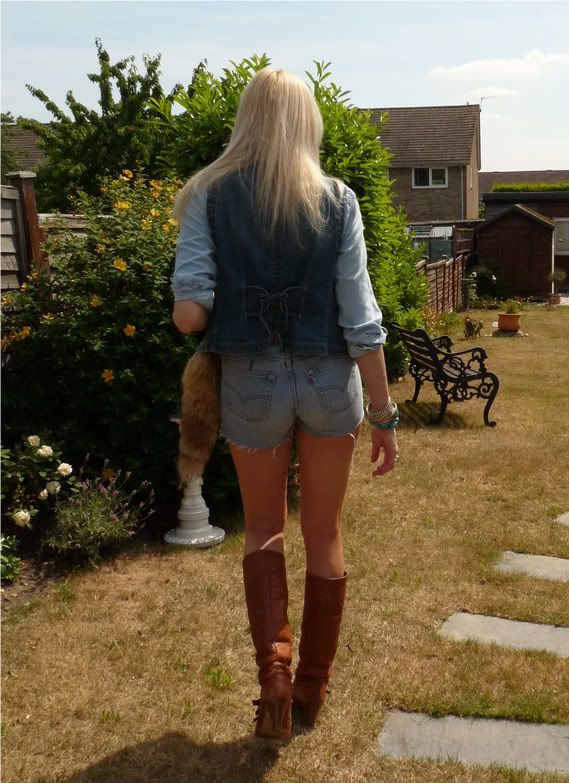 Denim Cut Offs Levis, Shirt Topshop, Waistcoat French Connection (old), Boots Topshop (old)
I decided to give the double denim look a go but went one step further and added a denim waistcoat so it was the triple denim look.
Look what arrived today all nicely packaged yes the jumpsuit from my top ten thifty buys post. I am sure you will be seeing it on very soon. How amazing is the packaging makes receiving things in the post even more exciting.