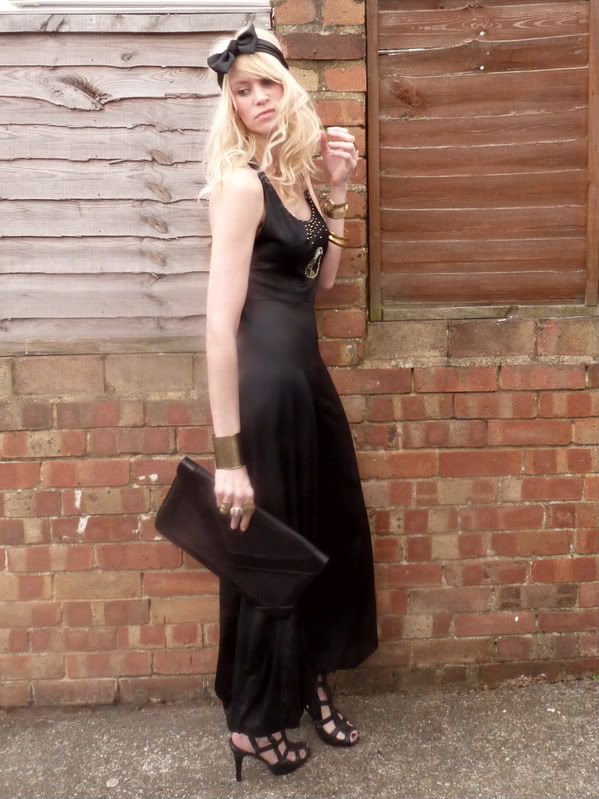 Vintage Jumpsuit Ebay, Shoes Boo Hoo, Bag Ghost, Headband Topshop, Rings French Connection, H&M & LuShae

I wore this last night. I scored the jumpsuit from ebay last year and it has a feel of Sex and the City 2 about it Carrie and Samantha wore something similar and that inspired me to add the head band. I noticed that oversized clutch bags are trending for next season I brought this Ghost one last year it is for my sisters wedding but it was perfect with this.
There is a new and exciting clothing website launching soon in August called Love Clothing. If you want to get the heads up you can join there Facebook fan page or follow them on Twitter.