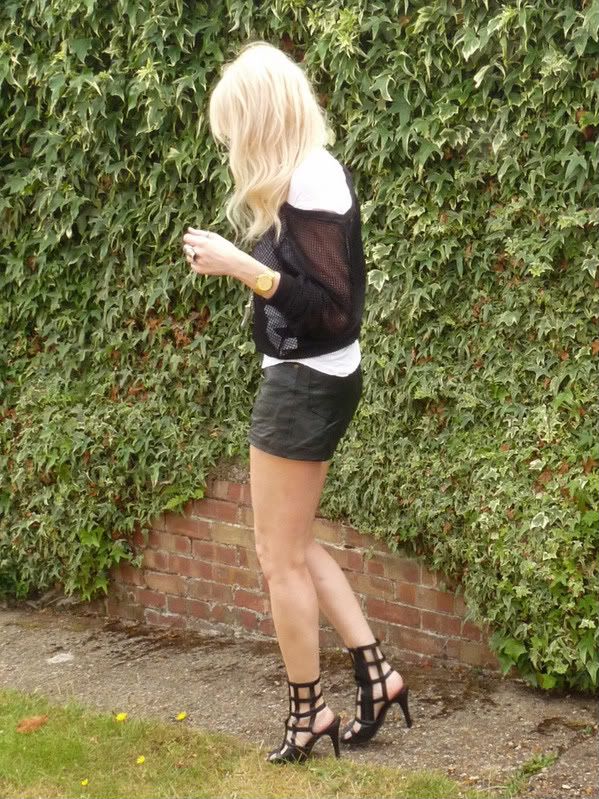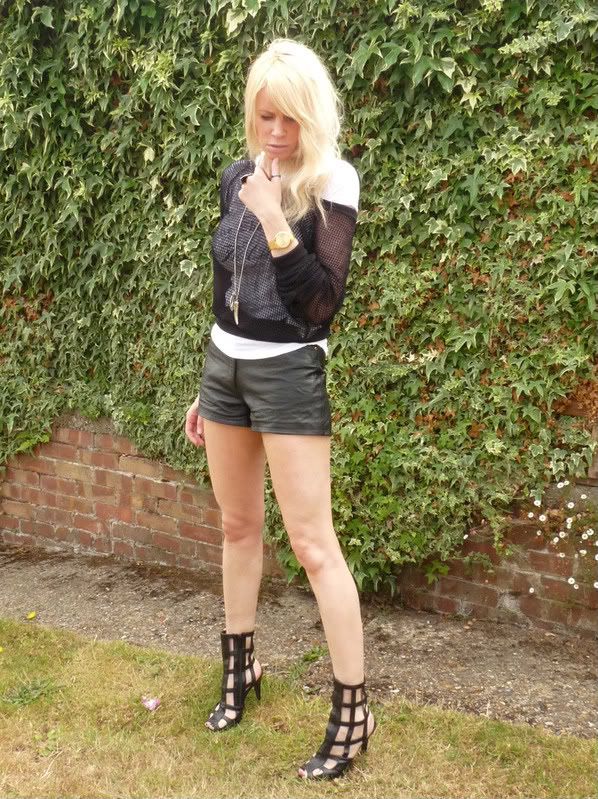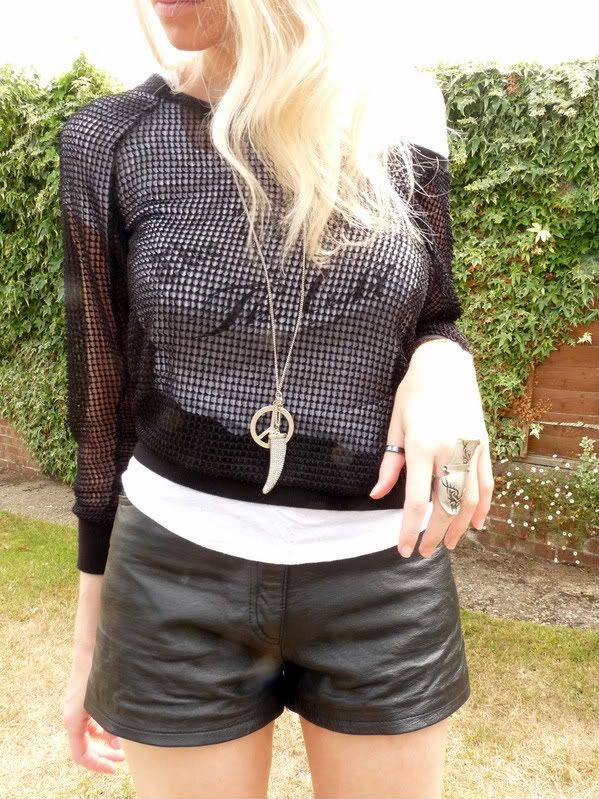 Vintage Leather Shorts Ebay, Tee Day Birger, Jumper New Look, Boots Boo Hoo, Necklace Ebay
I love wearing black and with the sun gone but still fairly warm I decided to drag out my vintage leather shorts. I love this jumper from New Look it is fab layered over vests or tees. I brought a new watch from Ebay of course, I really want the Michael Kors one but funds are a little low this one will do for now.
I have been busy at work with the new A/W10 collection coming in I love it so much I have picked a few pieces for my uniform and beautiful dress that I am sure you will be seeing soon.