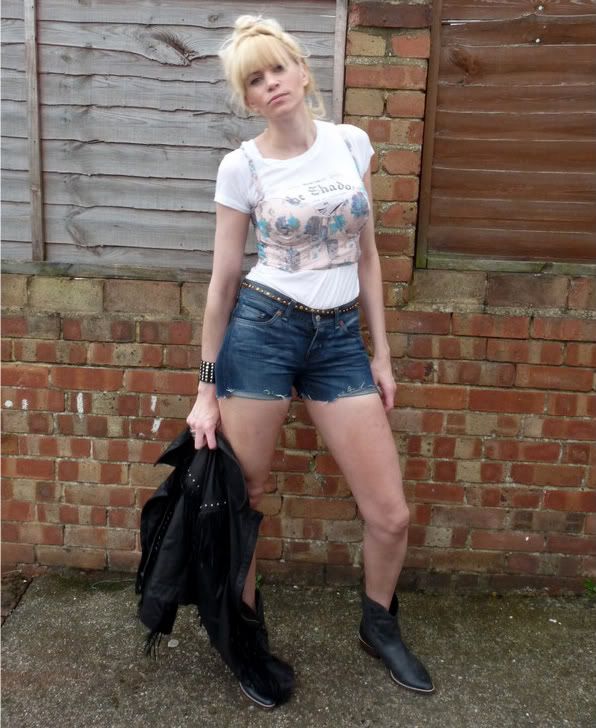 Jacket Miss Selfridge, Tee Day Birger, Bralet Topshop, Cut offs DIY, Boots Buffalo via Spartoo, Cuff Ebay
Sometimes it is not always about fashion it is about expression. I am finding lately that there is no such thing as fashion of course there are trends this season is going to be the aviator jacket and anything shearling but fashion now a days seems to be more about expression. I would not say that there is nothing "fashionable" about what I am wearing today but it is my style and who I am.

I forgot I had this fringed leather jacket I got it back at the start of Spring and then it got a little too hot to wear it so I dug it out today I would say this outfit sums up my style at the moment leather, cowboy boots and cut offs this is how I feel most comfortable.

These are also another I confess new pair of cowboys boots that I scored in the sale from Spartoo they are by Buffalo.

What is your style??????