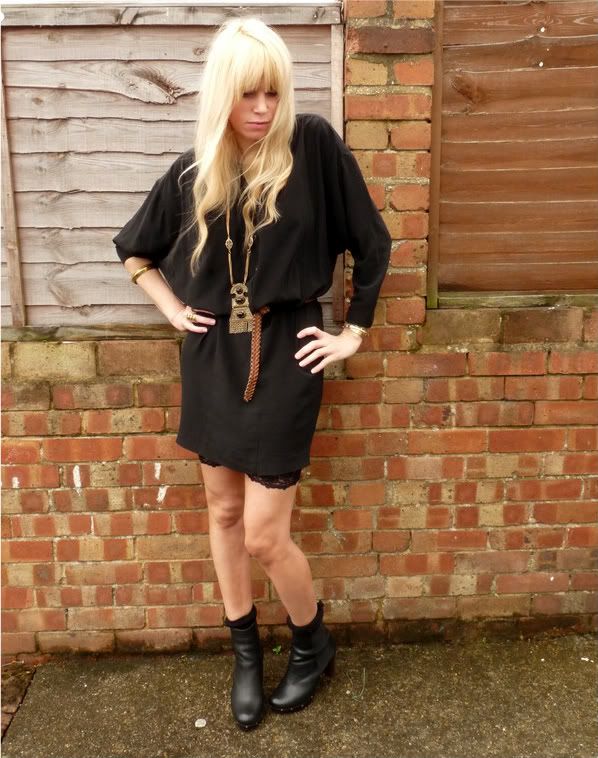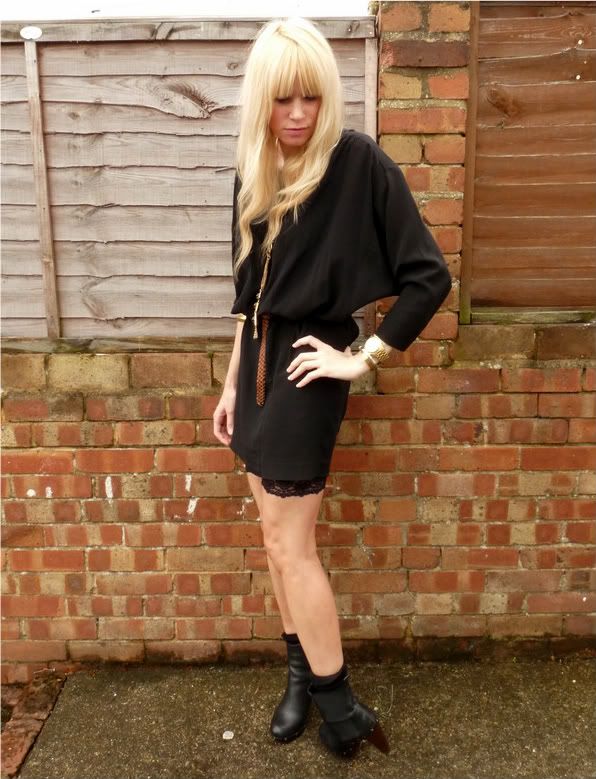 Dress Farhi by Nicole Farhi, Cloots Next, Cycling Shorts H&M, Necklace Untold, Belt H&M, Watch Michael Kors
I cant believe that I went into work today only to find out it was my day off lol. I thought I was off tomorrow oops anyway I had a little nose around the shops and brought myself a pair of Henry Holland suspender tights yes I know I am a little slow on these but I think they will look fab with my A/W uniform. I am wearing another piece of uniform today I love the sleeves on this black dress I look like a flying squirrel. A little tip for the cloots pop an insole in them makes them 100 times more comfortable.
Also guys I really love this Stefenal hat but they only have beige it does come in black but I thought beige would make a change but some people were saying I cant wear a beige hat because of my hair colour I think it looks OK what do you think?????