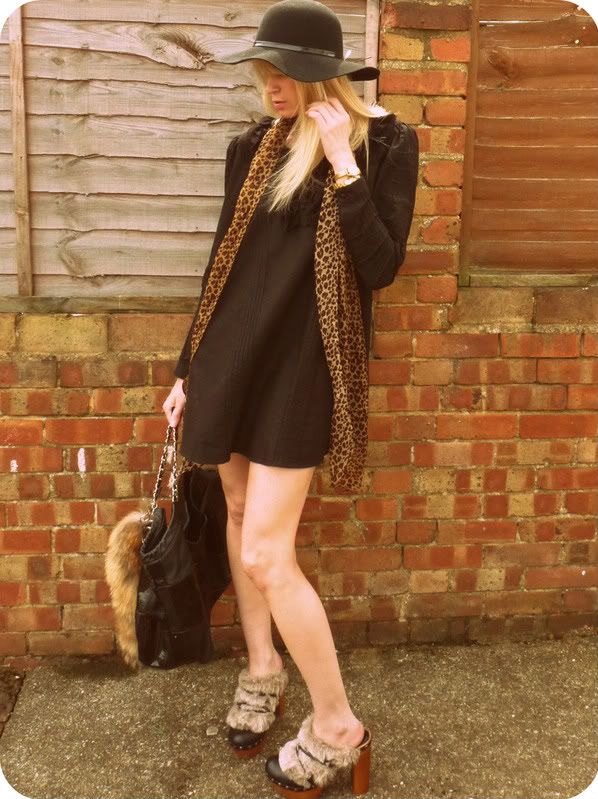 Dress Day Birger, Hat New Look, Clogs Bertie, Scarf H&M, Bag Chanel
I really do love the 70's and whenever I wear this floppy hat I feel my outfit takes on a vintage look. We have Biba launching next week and they want staff to dress in vintage style and I am so looking forward to dressing up I brought the most amazing leopard print long sleeve maxi dress from H&M yesterday which I feel has the most perfect Biba feel I cant wait to show you guys and I am going to team it with this hat.
Wearing my fur trimmed clogs yesterdays post inspiried me.