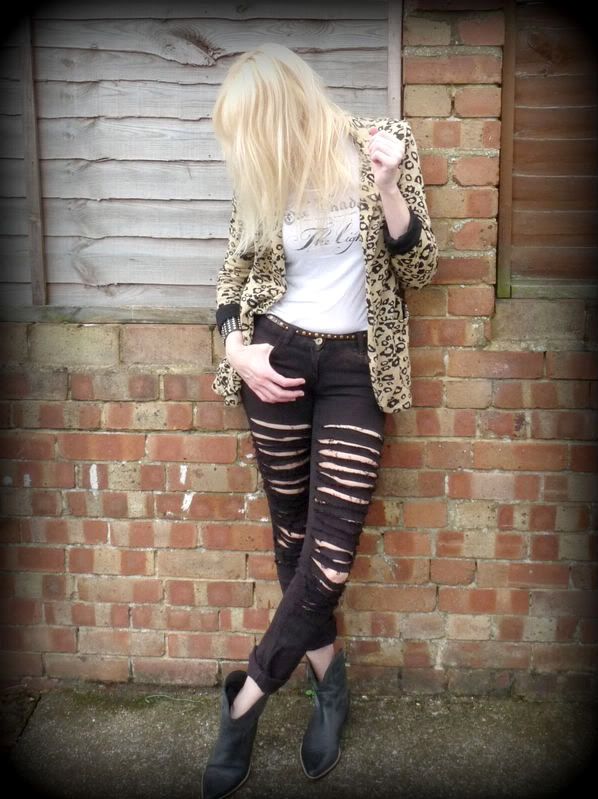 Jacket Topshop, Jeans Topshop (slashed by me), Tee Day Birger, Boots Spartoo
So glad I brought this jacket from Topshop it really was an investment I was not going to get it at first as I did feel it was a little over priced at £55 but it has been worth every penny so far.

So we are now in to September I have so many events this month I have my brothers wedding blessing, Biba launching at work, London Fashion Week and the main event my sisters wedding and all these need extra special outfits I have had the outfit for my sisters wedding planned since December I am a little stuck on my brothers wedding blessing but I have an outfit in mind.
Thank you guys so much for your views on the shorts debate. You really helped me out and your comments made so much sense so I have decided that I am going to keep them long a few comments were made about them being different and this is what I like. Hopefully I made the right decision.
For all of you who asked I am going to the Nicole Farhi show sadly this is the only invite I have but it is still a great experience.