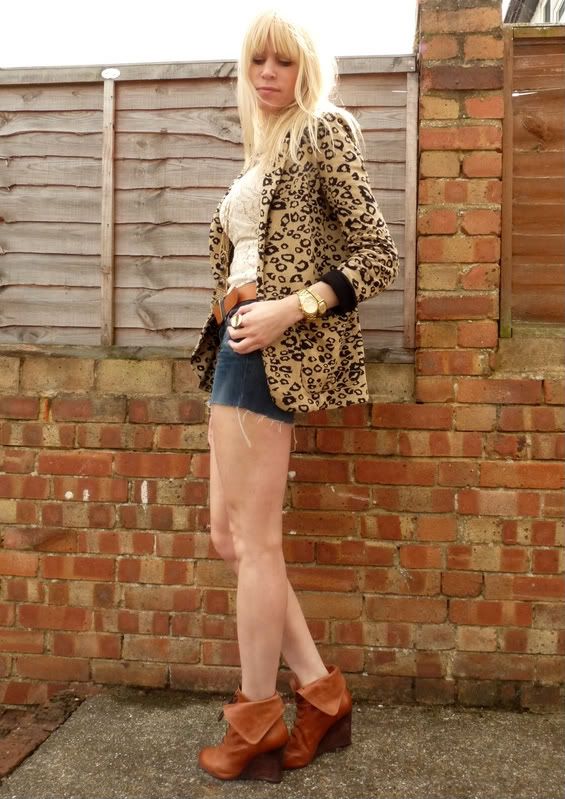 Jacket Topshop, Lace Top Karen Millen (old), Boots Pied A Terre
I won a pair of vintage leather shorts on ebay last night I have been trying to win a pair for like forever I just hope I like them when they arrive I wanted a pair that were slightly baggy which these ones look like they are. I have also realised that my wardrobe lacks shorts so it is back to the cut offs. I always seem to find loads I like online and I go into the shops to try them on and have a look at them and they dont have them so frustrating. I know that I am going to live in shorts this season as they are all over the runways and they are a great alternative to trousers which I just cant get into for some reason I dont know why but I hate myself in trousers weird huh.
What does your wardrobe lack?????