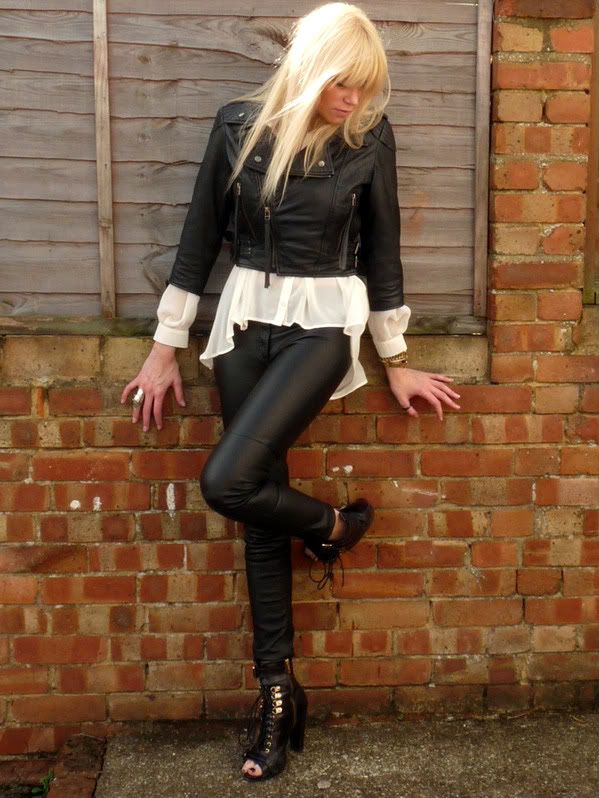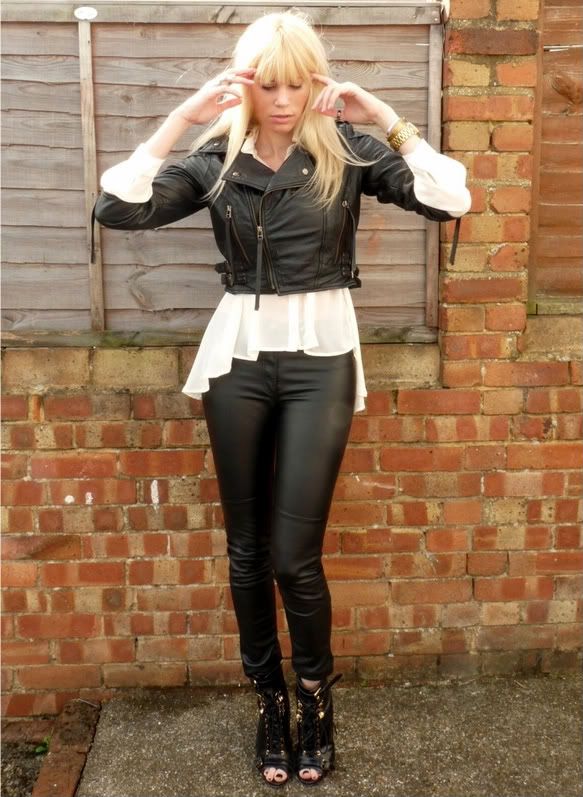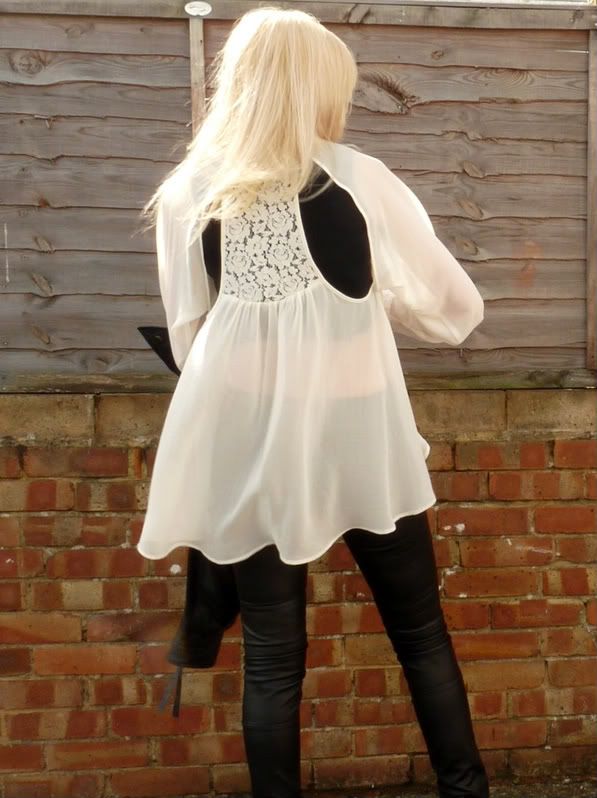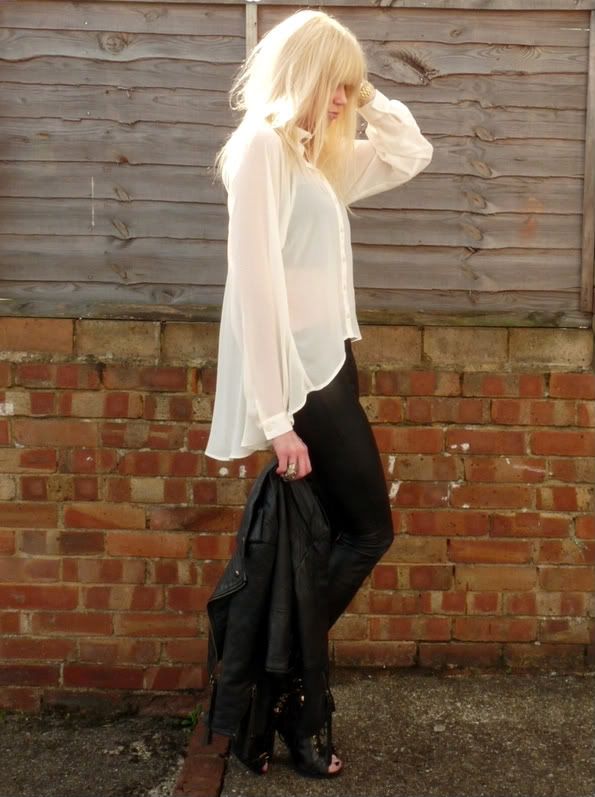 Jacket ASOS (old), Trousers H&M, Blouse Topshop, Boots Topshop (old)
Burberry's biker chic show was amazing and it looks like the biker jacket will be replacing the aviator jacket for S/S11. The collection had everything I like studs, snakeskin, leopard print and lots and lots of leather. The show finished with poor model Nina Porter taking a tumble apparently there was a shoe malfunction with sizes being too small or too big for the models.
What I love about this collection is that we can all be rocking this look now so todays outfit inspiration was taking from the Burberry show which btw is very me. I brought these pleather trousers from H&M last week tip guys I went up a size they are tiny. I have not invested in a pair of leather trousers you think after wearing them for three years I would but I do find the leather look high street ones are just as good and keep there shape better I had a pair of leather trousers a few years back and found they lost there shape with wear. I have had my biker jacket for ages and I never would of thought about teaming it with leather trousers but it works thanks for the inspiraton CB.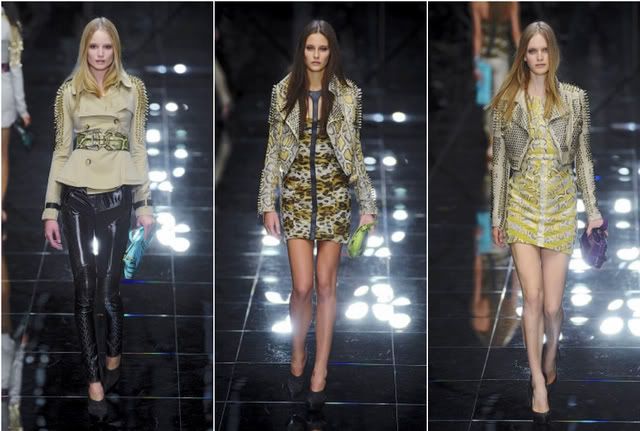 All Images from Elle