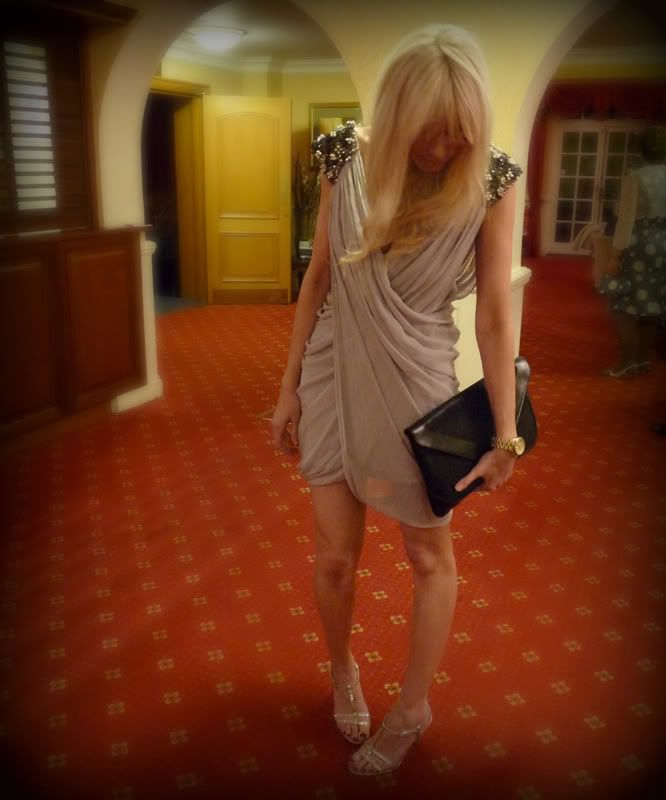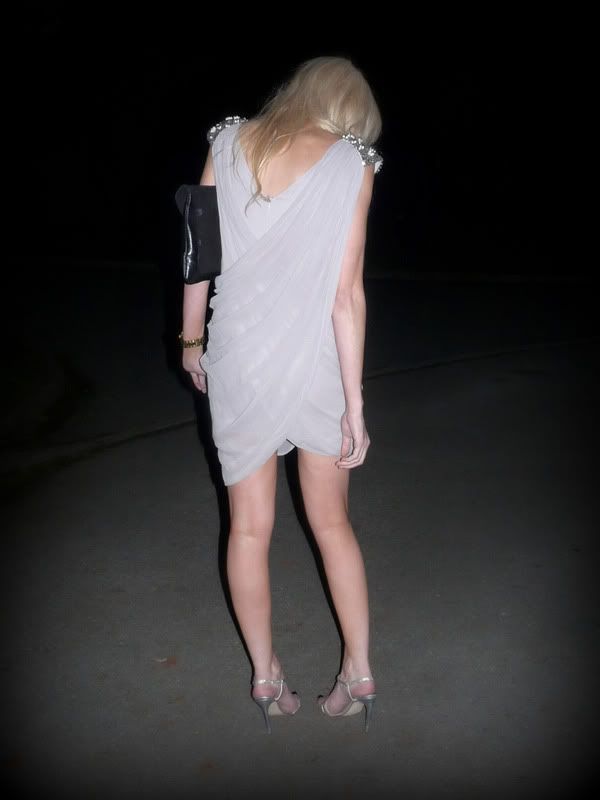 Dress French Connection, Shoes Gina, Bag Ghost
Thank you for all your lovely comments about my sisters wedding she is now in LA for a week on her honeymoon.
In true fashionista style I changed my dress for the evening reception I brought this French Connection dress back in July and it was perfect I love the draping and shoulder embellishment I teamed it with my very old and very faithful Gina shoes which are so comfortable and I can easily dance the night away in them. Apologies for poor quality pictures it was so hard to find people to take pictures. I am sure I will be wearing this dress again soon.