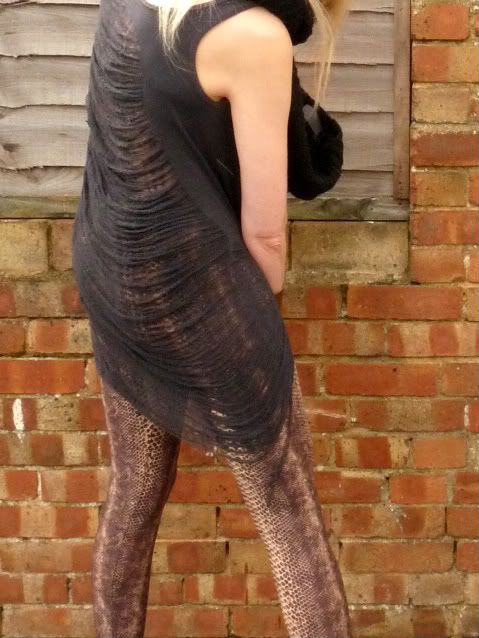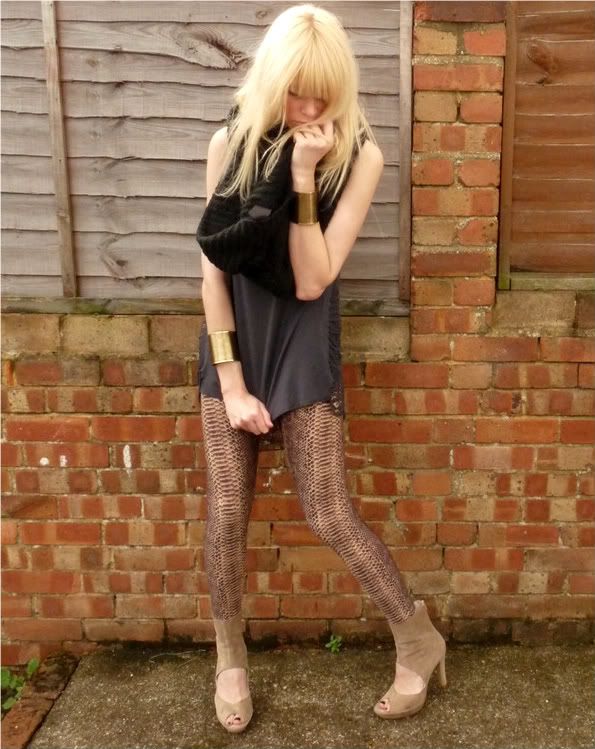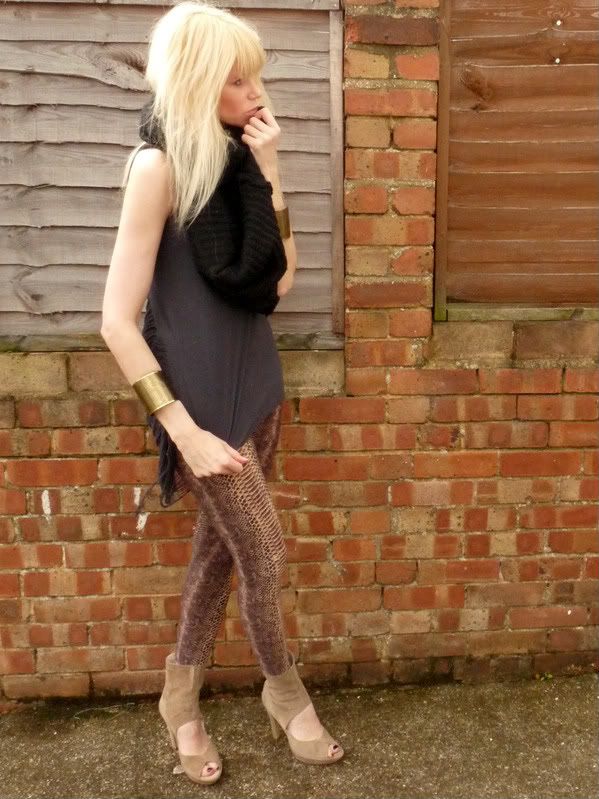 Vest Farhi (hand shredded by moi), Leggings H&M, Snood H&M, Shoes Stefenal, Cuffs French Connection
I have been meaning to shred a tee for ages and I finally got round to it this week it took about four hours and for a first attempt I am pretty pleased with it. There a few holes in it which does not look too bad I am going to do another one in black but it should be longer as it is a t shirt dress. I am also wearing the shoes I brought for my sister's wedding they have been in the wardrobe since July and I just had to wear them.
Have you guys tried this yet (shredding) ?????????