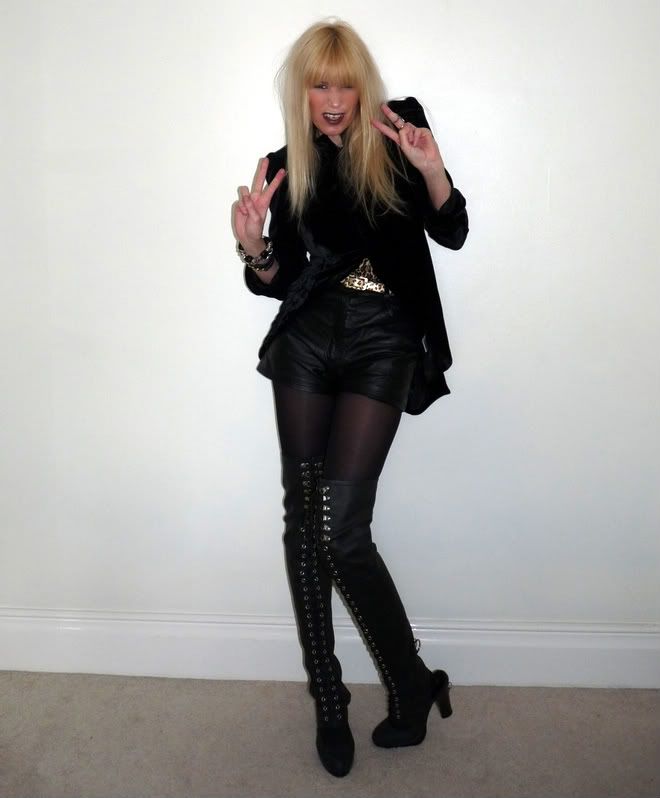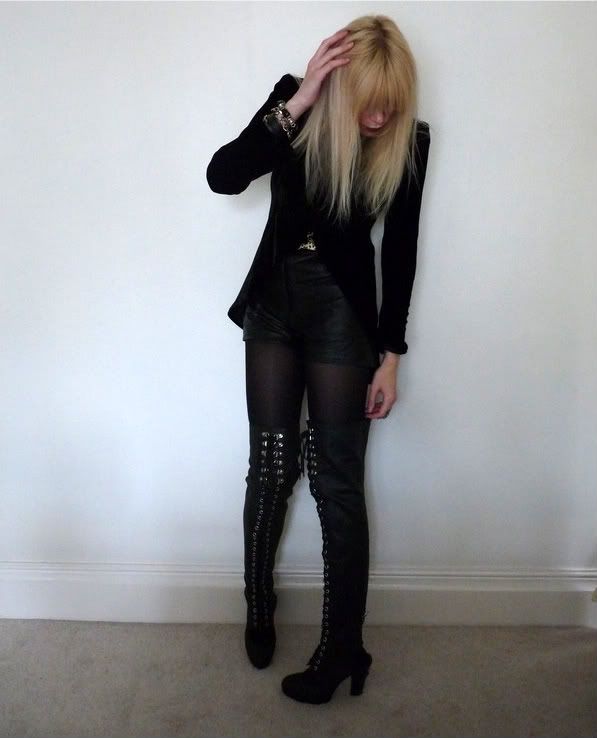 Jacket Ronit Zilkha, Vintage Leather Shorts Ebay, Boots H&M (old)
I really do like this lipstick for someone who does not really wear more make up then foundation, blusher and mascara I am a little surprised that I love this bold statement. I took my look to the extreme and rocked hopefully what looks like a glam goth look rather than full goth I did feel a bit like an extra from the Rocky Horror Show but I enjoyed this outfit and I have not worn this jacket in such a long time it is by a designer called Ronit Zilkha who I worked for before I joined Nicole Farhi sadly after 15 years she went bust but I have the most amazing collection of her clothes which I shall keep forever.
If any of you guys are interested I have listed some bits on ebay either click here or click the ebay icon on the sidebar I have a load more to put on but I got bored lol.