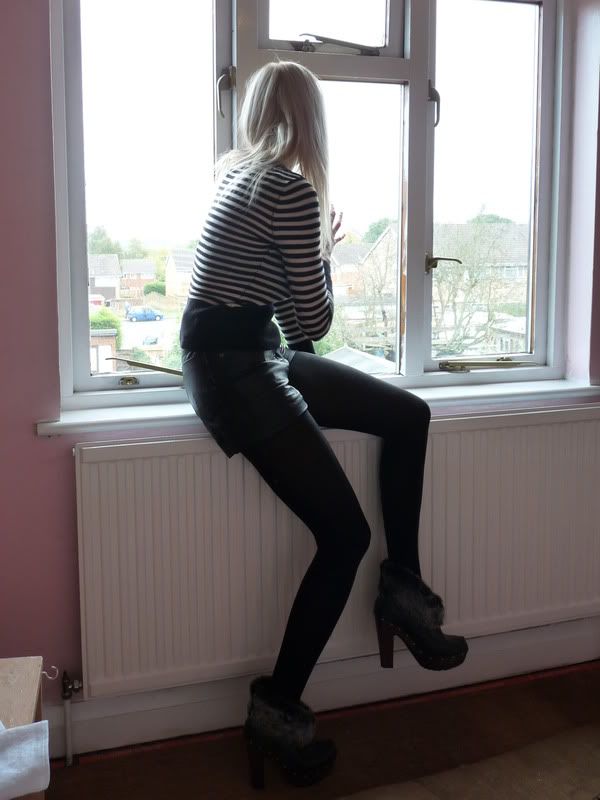 Vintage Leather Shorts ebay, Jumper Whistles (old), Cloots Next, Cardigan Farhi by Nicole Farhi
Black and white is such a great combination and I also love mixing patterns. I brought this stripy jumper years ago it is from Whistles and it nearly ended up on the ebay pile until I tried it on and decided to keep it for now. A you can see I have not really got any further with this room but I am off for two days so I will be painting the walls.
As a home bird I really enjoyed Vogue's Fashion Night In. I did not get anything from the Kate Moss collection I am back at work on Thursday and I am going to go into Topshop then I would really like to see the quality first before I buy. I did get this cape dress from ASOS last night though they were offering 20% off a selection of dresses.