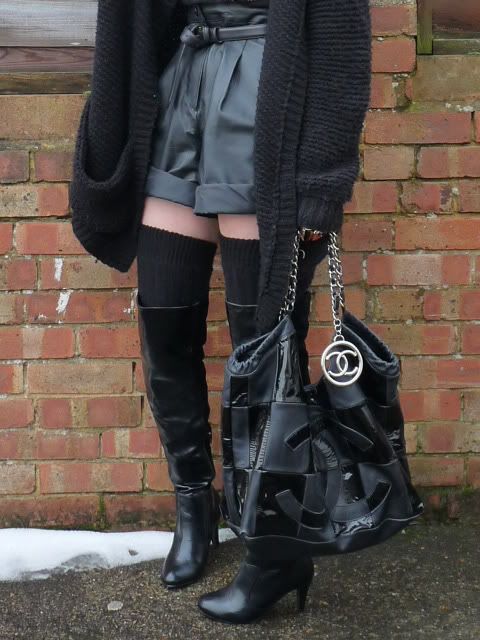 Vintage Leather Shorts ebay, Cardigan Topshop (old), Top Topshop, Boots Ebay, Bag Chanel, Belt Nicole Farhi
A few years ago a new uniform rule came in at work it was all clothes have to be black this rule did not apply to me but everyone was moaning saying that all black is boring but I do not agree if you use textures you can create a fabulous black outfit. Here I have used leather, knit and lace and it creates a fantastic effect. I do love an all black outfit.
The snow has nearly all gone apart from the odd patch. I hate it when the snow melts it makes me feel sad as everything looks so pretty covered in it's white blanket.