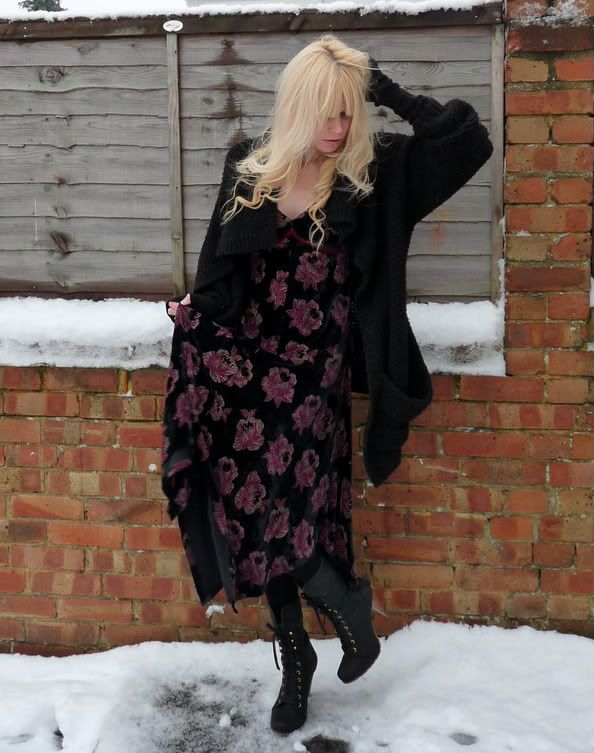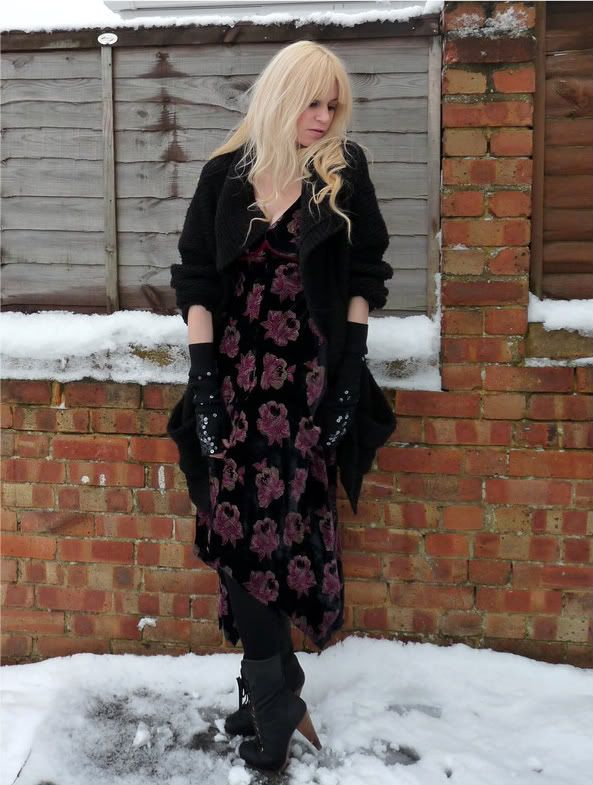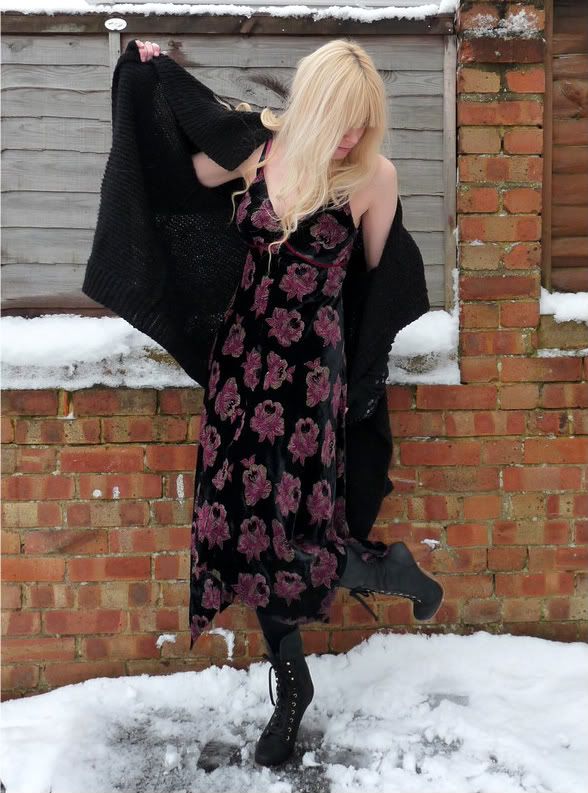 Dress Ronit Zilkha, Cardigan Topshop, Boots Topshop, Gloves Spartoo
This dress was on ebay last month as I wanted to sell it luckily it did not sell as I have found a new love for it. I love the depth of colour of the embroidered roses on the black velvet background it also looks great teamed with a piece of chunky knitwear I love how you can add knitwear to an evening dress and it automatically works for daytime. I took these pics last week when the snow was still around.
Wow we will soon be saying goodbye to 2010 and welcoming in 2011. I have work tomorrow so it is going to be a quiet one for me. What are you guys up too????
Happy New Year chickens have a good one xoxo