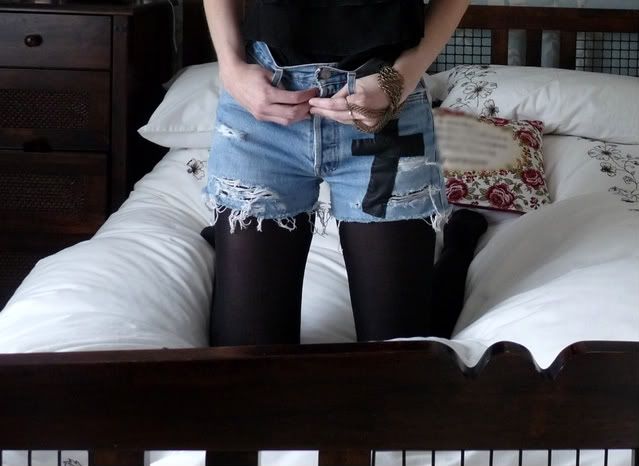 Top Whistles, Cardigan Topshop, Levis 501 Cut Offs (DIY by me) ebay, Boots Topshop, Bracelet ASOS
So pleased with my latest DIY check the post out here. I am also pleased that I can actually wear faded Levis 501 denim cut offs in the winter as I really enjoyed wearing them in the summer. Teamed with a lot of black they work perfectly.
Short and sweet today chickens manic at work retail this time of year is busy and the hours long :(((. Oh well it is also lots of fun helping guys pick pressies for their partners and I love wrapping it all nice in the box so they will get a lovely surprise when they lift the lid.