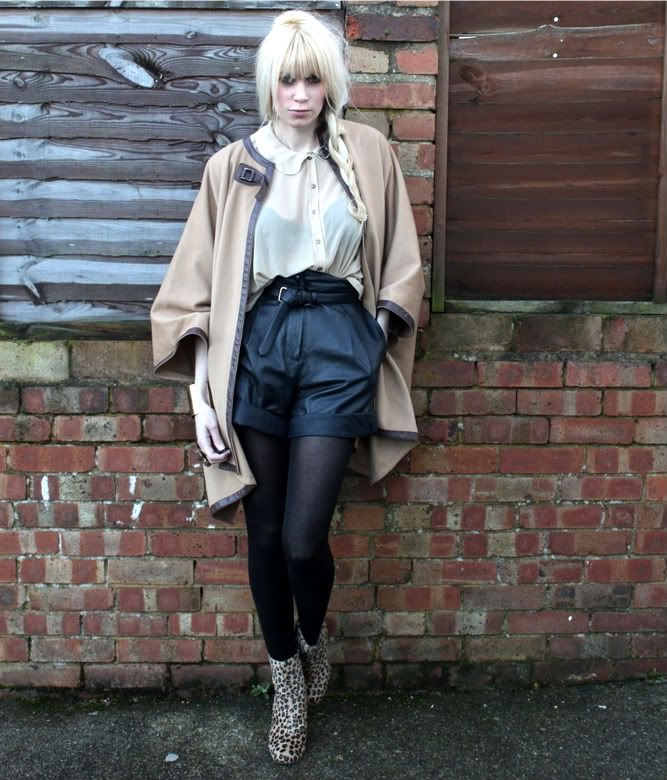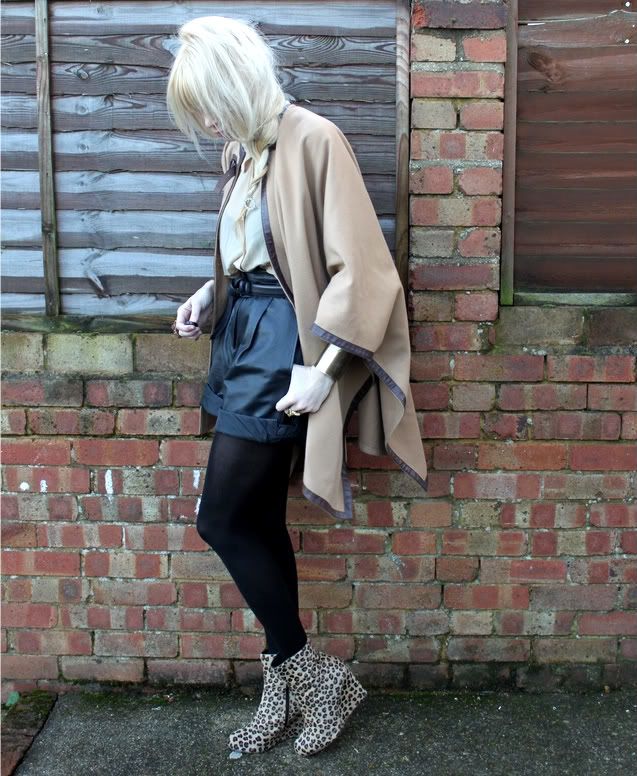 Cape Zara, Vintage Leather Shorts ebay, Blouse Topshop, Boots Pied A Terre, Cuffs French Connection
This is my all time fav looks well at the moment anyway and one that I have been rinsing for a while. I love the cuffed shorts and this cape has served me well for nearly a year now. I also decided to sport a side plait I rarely do anything with my hair but curl it so I thought I would give this a try I love the messy look of it which is good as it ended up looking well messy.
What is your all time favourite look at the moment???