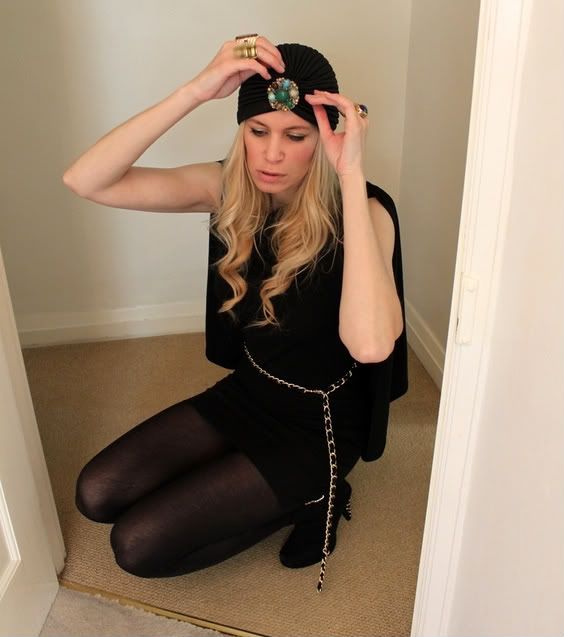 Dress ASOS, Turban ebay, Boots Boo Hoo (old), Belt New Look
I kind of feel like I did not have a New Year will I did not really as after Boxing (26th Dec) I was working until the following Sunday boo and long hours too 9am to 7pm awww I hear you cry and is that violins I can also hear in the background lol. So anyway last night I hit the town with the girls and decided this was my NYE I banged on about turbans at the start of 2010 and how they were going to be a big trend and then never really wore one so I dug it out added a brooch and I was good to go.

New ring alert have you guys checked out Topshops rings they have got the most amazing stone rings. I was in there for like half an hour trying to pick which one and I went for this one in the end.