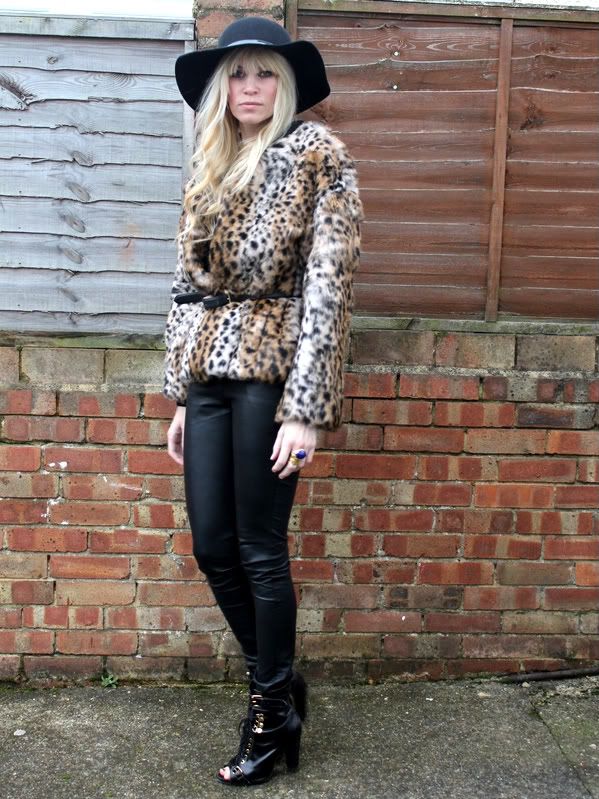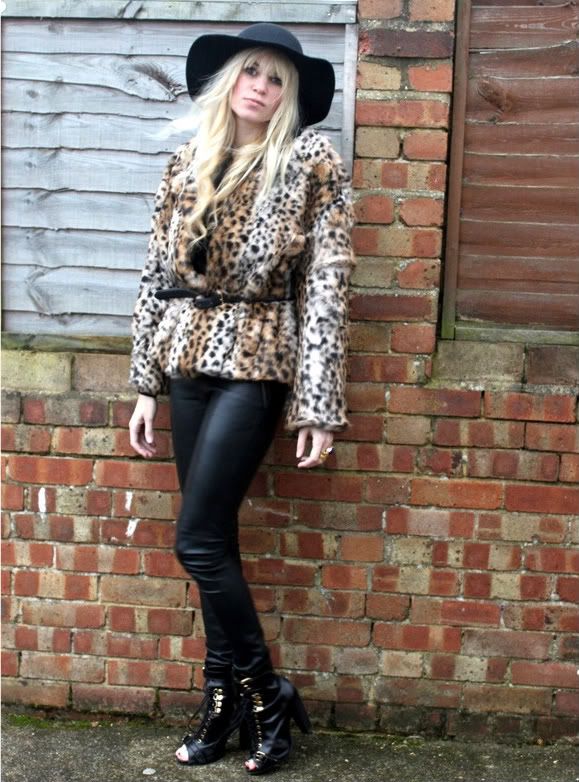 Pleather Trousers Topshop, Jacket Gerard Darel, Boots Topshop, Hat New Look
My old faithfuls pleather trousers and some leopard print I dont think I will ever tire of these. I added the hat for some interest but it was a job keeping it on as it was sooo windy. I am still trying to get used to my new camera I think I need to do a course and learn more about ISO, apetures and shutter speeds as I feel I am not getting the best out off it at the moment bad lighting is also not helping.

I am a little skint at the moment roll on pay day but I did pick up these from H&M yesterday the ring was only £3.99 and the pouch was also £3.99 and is handy for my till card and looks great worn around the neck.