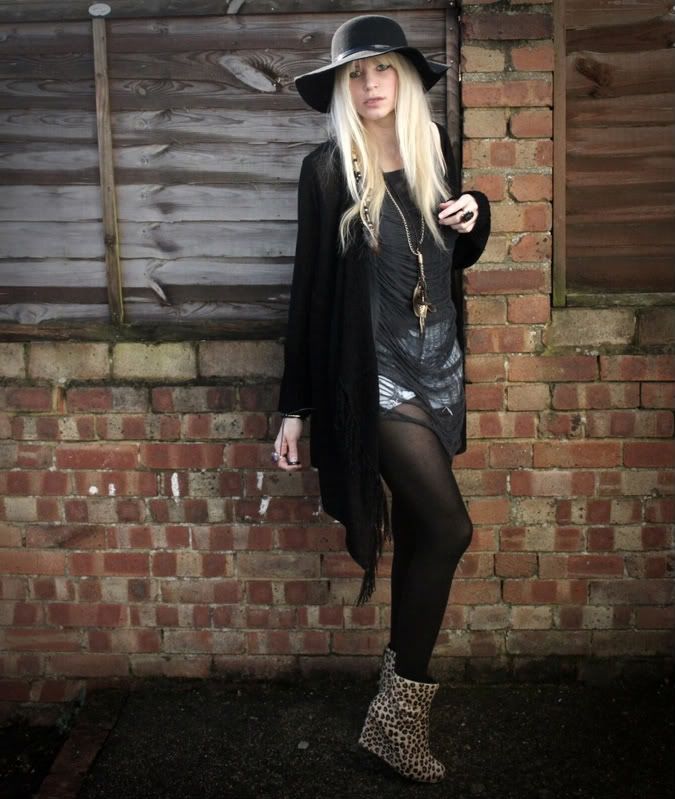 Cardi my mums :), Vest Farhi diy by moi, Levis Cut offs Ebay, Hat New Look, Boots Pied A Terre
The sun is shining today (edit was shining) and after the greyest most wettest day yesterday it is welcomed with open arms. I call grey days like we had yesterday The Nothing have you guys ever watched The Never Ending Story well that is where the nothing comes from.
You might remember this shredded vest from a little DIY I did a while ago here I have turned it the other way round love how you can do this and get another look from the same piece of clothing.