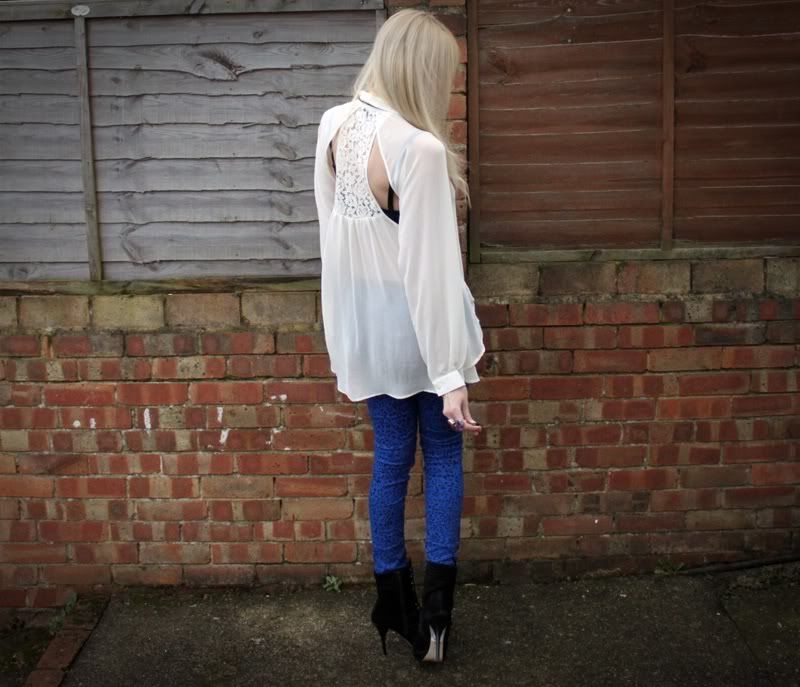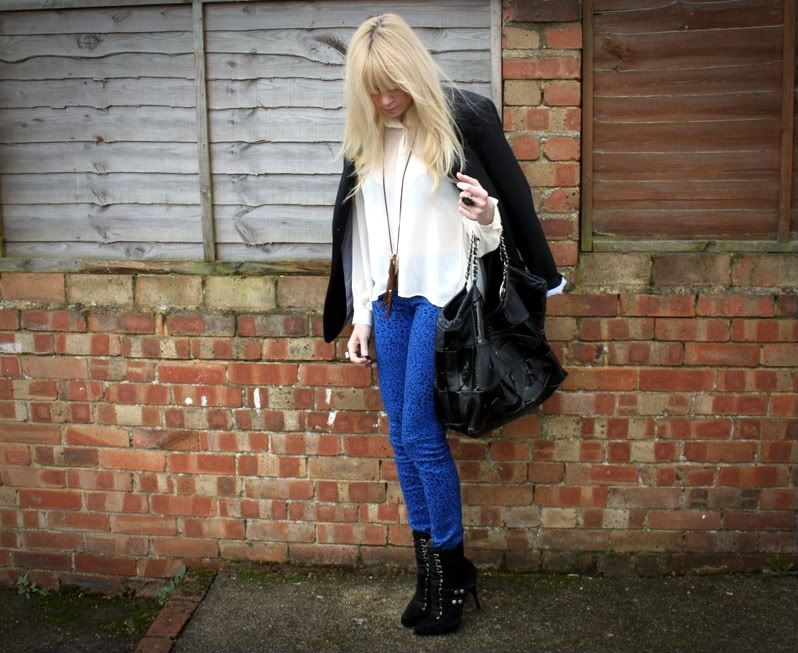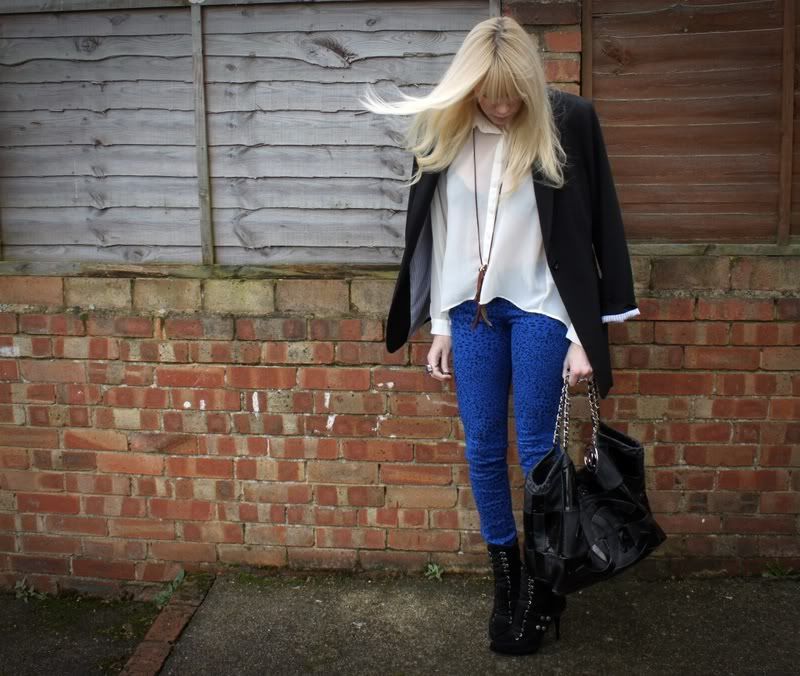 Blazer International, Jeans Primark, Blouse Topshop, Boots Nine West,Bag Chanel
I love this sheer blouse it was one of my A/W must have buys and a good investment the back is just too cute. I rarely wear jeans but these skinny leopard print ones are my fav I got them years ago from Primark I just wish I had got them in red now.
I felt like Julia Roberts in Pretty Women when I went shopping on Tuesday you know the scene where she is like holding the money and could not find anything to buy well I felt her pain, I came away with a pair of trousers and a headband from H&M and a printed tee from Primark which yes I am going to shred.