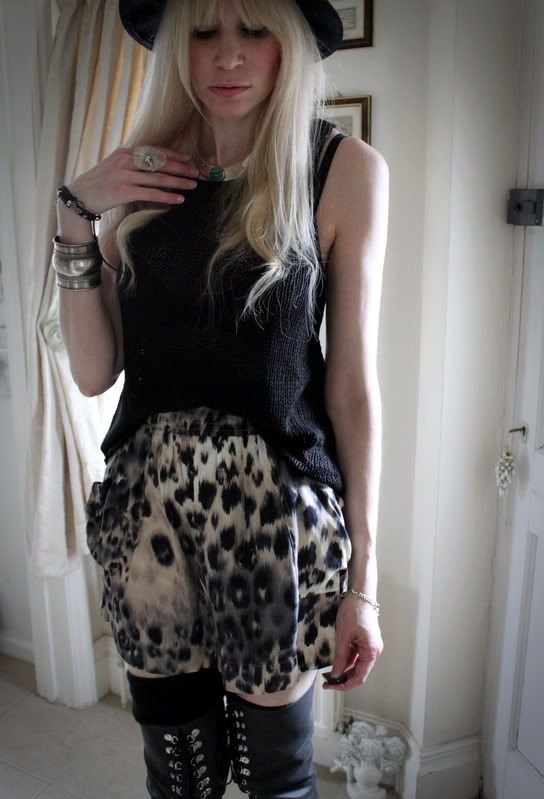 Skirt River Island (old), Vest H&M, Hat H&M, Boots H&M (old), Necklace Gift
I have been hanging around in H&M all week sadly my local Topshop has moved to a smaller premises while they refurbish which means less stock and by the looks of things even less deliveries of new stock so I had to find a new lunch time hang out.
I have found some amazing things. The black knitted vest is my fav I also brought it in a pretty coral colour and at the bargain price of £7.99 who could blame me. The hat is also from H&M as well as the friendship bracelet. I also brought a pretty crochet dress I find I prefer H&M's SS collection to there AW collection what do you guys think?