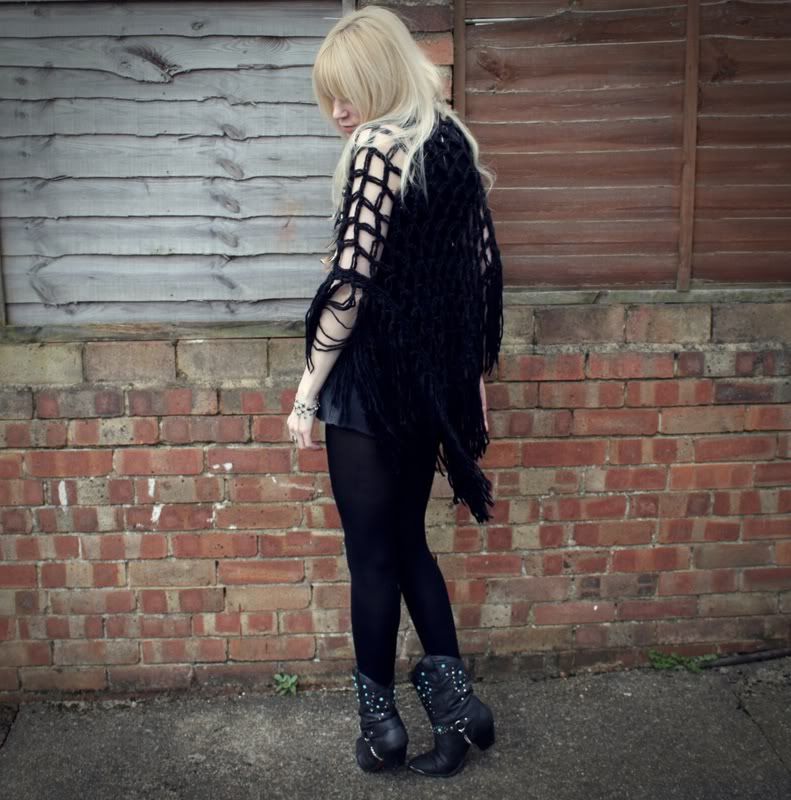 Vest H&M, Levis Cut Offs ebay, Boots (old), Shawl Miss Selfridge (old), Necklace Topshop via ebay, Rings Topshop & Margie Heart Vintage
I have had so much fun this month buying things. I have been on ebay buying Levis to turn into shorts this pair being one of them. Then I decided that I really wanted that dip dyed fringe necklace and of course Topshop had sold out ages ago but hey yep I found one on ebay. The silver ring was a little treat on a lunch time shopping spree opps along with a huge turquoise pendant both from Toppers.

My outfit was inspired from Inside my Head and my Wardobe check her out she has gorgeous style and an amazing wardrobe of fabulous Topshop pieces could not help poaching her shawl idea I have had this one for ages.