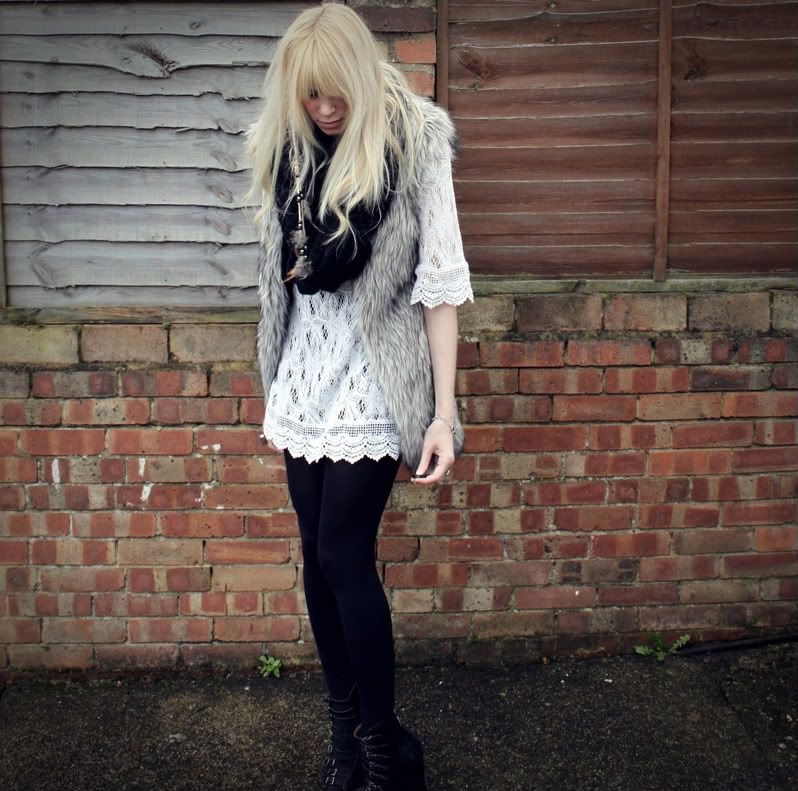 Dress H&M, Fur Vest Primark, Wedges Bertie, Snood H&M
I have been wearing snoods or circle scarves with summer dresses as it stops them from looking out of place in the colder weather and keeps me warm. This dress is another one of my lastest H&M purchases it will look super cute in the summer over a bikini but at the moment it is having to been teamed with tights and fur.
I was asked yesterday about the dress it is from H&M and I brought it from my local store I checked online and they do not stock it.
Apologies for death stare in the last picture I look so scary xoxo