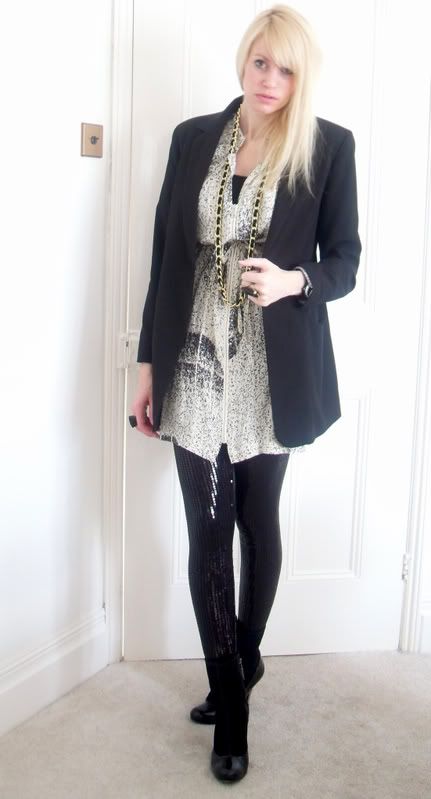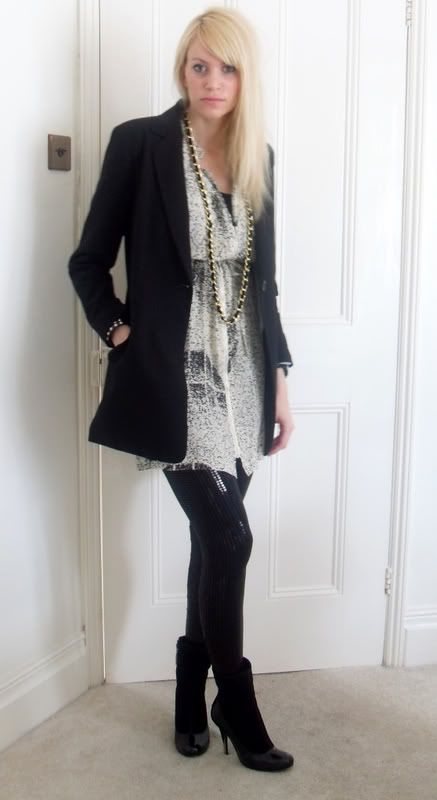 Dress Whistles, Blazer International, Boots Kurt Gieger, Cuff Ebay, Belt worn as Necklace New Look, Sequin Leggings Topshop
My Christmas Tree :)
I had a lovely day off my mum wanted to do a bit of Christmas shopping so I decided to join her the town was full of busy Christmas shoppers. Christmas is my most favorite time of the year and I can never get enough of Christmas songs. I know it is a little early but I decided to put up my tree so I spent the rest of the afternoon decorating the tree I was going to do it on Wednesday but I got to excited and could not wait. My sequin leggings were as sparkly as the Christmas lights.
I was asked if the sequin leggings are comfortable?
They are very comfortable well these Topshop ones are I did try a pair on in Zara's and they were a little scratchy but these are fine.