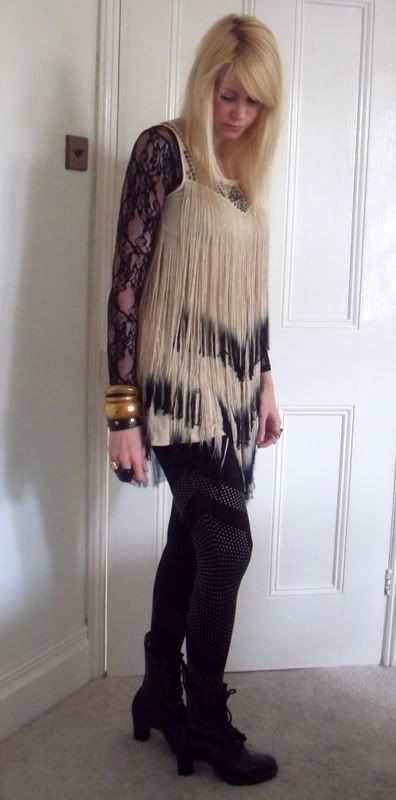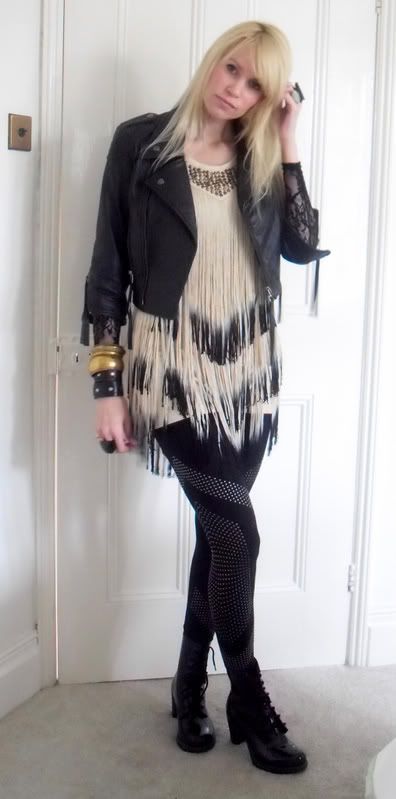 Dress Topshop, Leggings Topshop, Jacket ASOS, Boots Dr Marten, Lace Top New Look,
I have been finishing off my Christmas shopping well that was what I planned to do. I still have a few more presents to buy but I did buy myself a Christmas present a new Camera I brought a Panasonic Lumix FZ28 I am waiting for the battery to charge at this very moment. I cant wait to start taking some pictures. I was going to wait for the sales but I was to excited and ended up buying one now.
Today I am wearing my new Topshop
dress/tunic
which I brought last week with my vouchers I love it and it is going to look hot in the summer with a pair of knee high gladiators already got the outfit planned in my head. The only thing is it catches on everything that is why I did not put a necklace with it but the studded detail on the front means that it does not really need much accessorising. These pictiures were not taken with my new camera I took them before I went out.