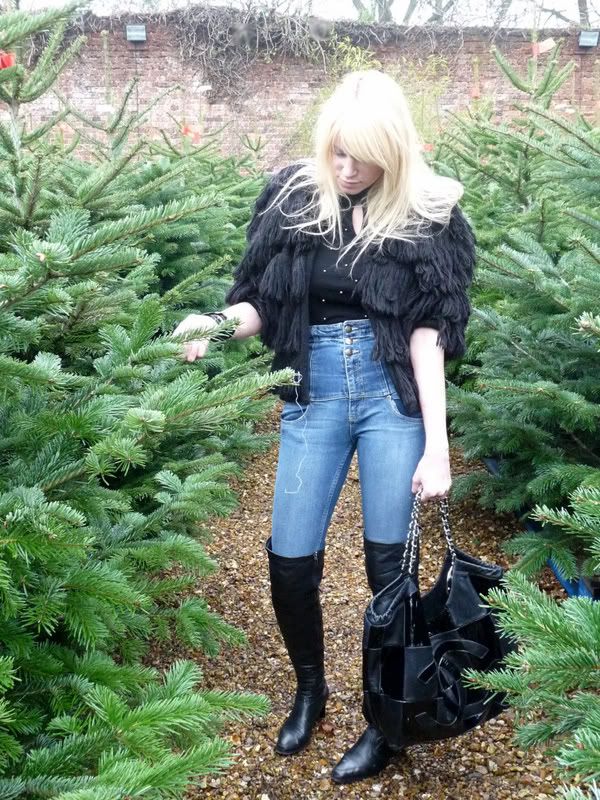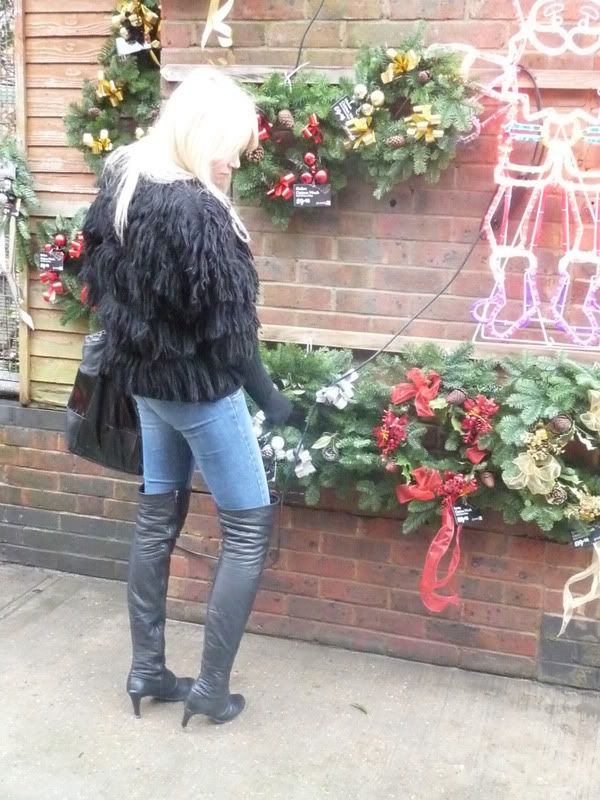 Cardigan Topshop, Jeans Topshop, Boots Ebay, Bag Chanel, Top Customised Ronit Zilkha, Gloves. TseTse, Cuffs Giles Deacon for New Look
Today I decided to try out my new camera I think it is more me than the camera so I am going to do a short course in the New Year. Anyway I went to Clandon Park which is a National Trust House with my mum I wanted a real Christmas tree for the front of the house. I picked one because I felt sorry for it all the others were very beautiful and had lovely straight branches but this one had funny bent branches my mum said it looked like it had a perm. Well it looked perfectly fine when potted and some lights on it :).
Of course walking around around the English countryside requires a certain dress code so I went for jeans with my OTK boots. It is not really that cold so gloves and my fringe cardigan was fine.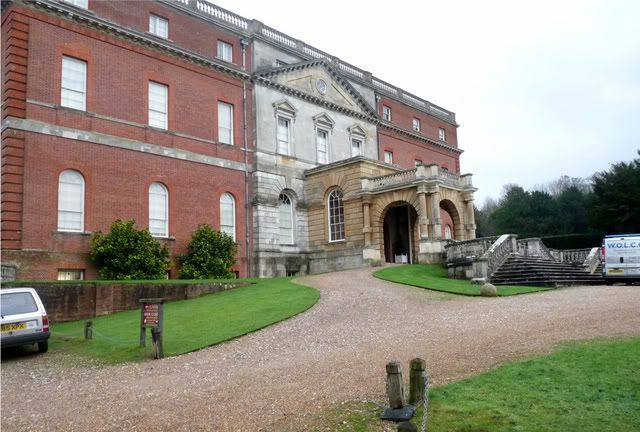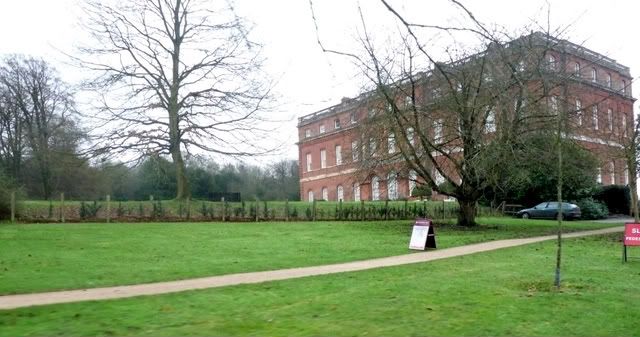 This is Clandon Park my brother got married here it is so beautiful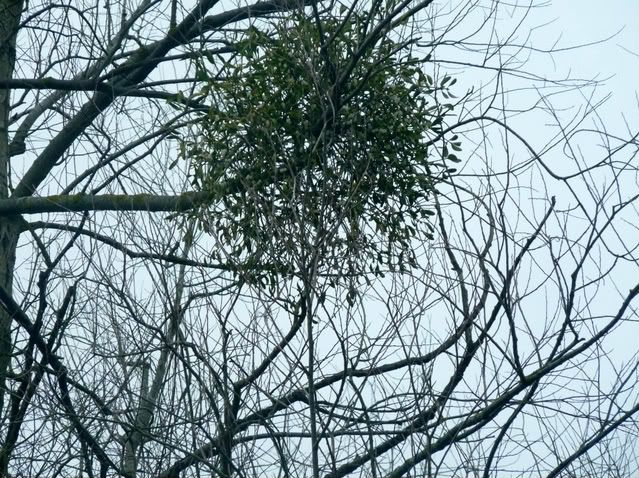 Some festive mistletoe. Quite impressed with the zoom on my camera.