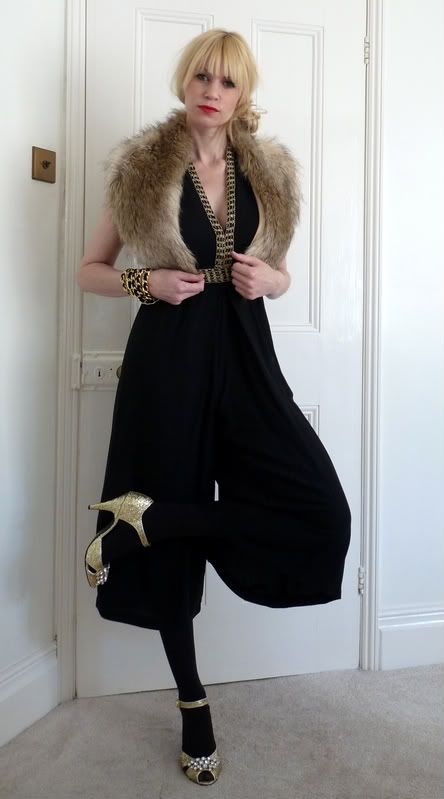 All in One Ebay, Fur Collar H&M, Belt wore on wrist New Look, Shoes New Look
Wow I am up far to early. Today's outfit is from last night we went out for a family meal and I wanted to dress up it is nice to have a chance to wear something a little glam. I won this all in one last year on Ebay it is vintage and I love it I wanted to shorten it but I think it is best left this length what do you think as I am still debating it.


Also I was looking through old photos yesterday and decided to share some with you funny but my hair style has not changed since I was three years old lol and as you can see not a natural blonde ;). I have always loved jumpsuits even when I was four my mum had that one especially made for me.