I was going through my inspiration pictures and I came across this one of Chanel Iman and that is where the idea of my outfit came from.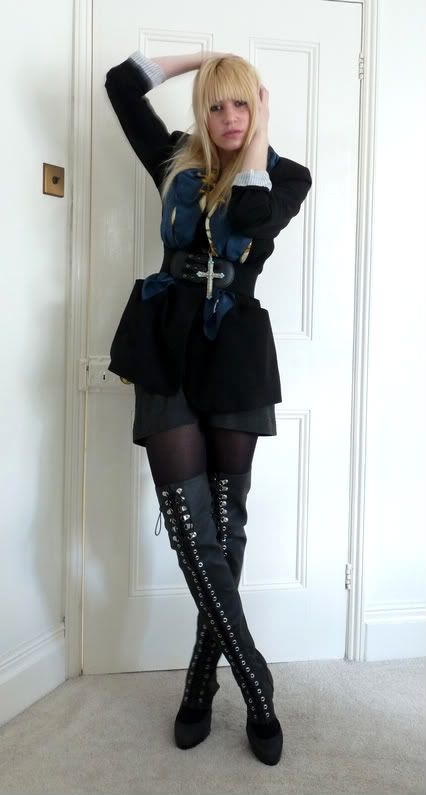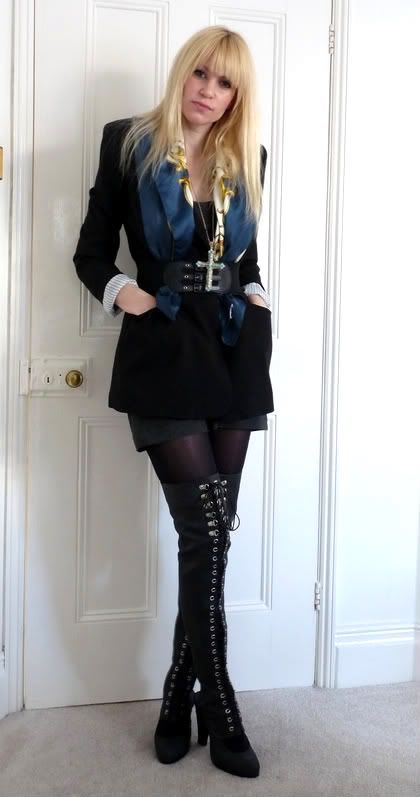 Boots H&M, Jacket International, Vest Farhi, Scarf H&M, Cross Ebay, Belt Nicole Farhi
I have not worn these boots for ages and the cross I won on ebay last week for 0.99p. I really miss wearing black I am sure once the sun starts to shine I will feel more comfortable in colour. I thought I would add a pop of colour with my scarf. This jacket is quite long but the belt shortened slightly but I wanted more of a structured fit.