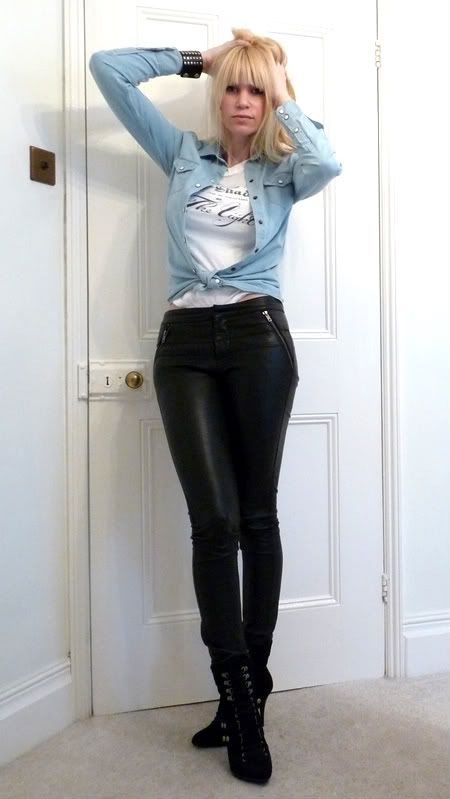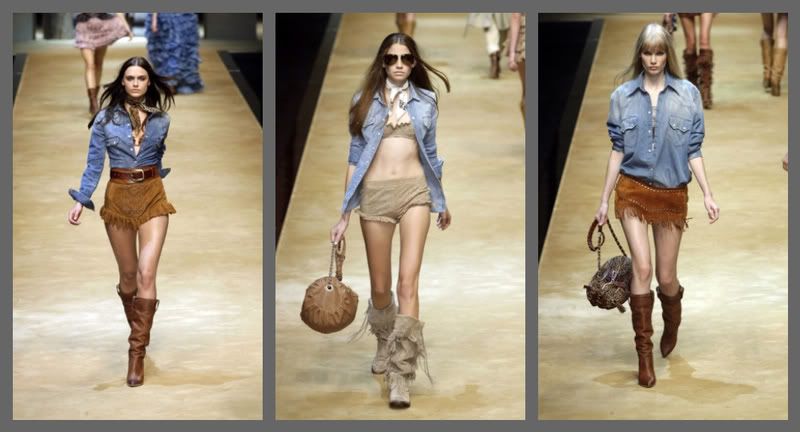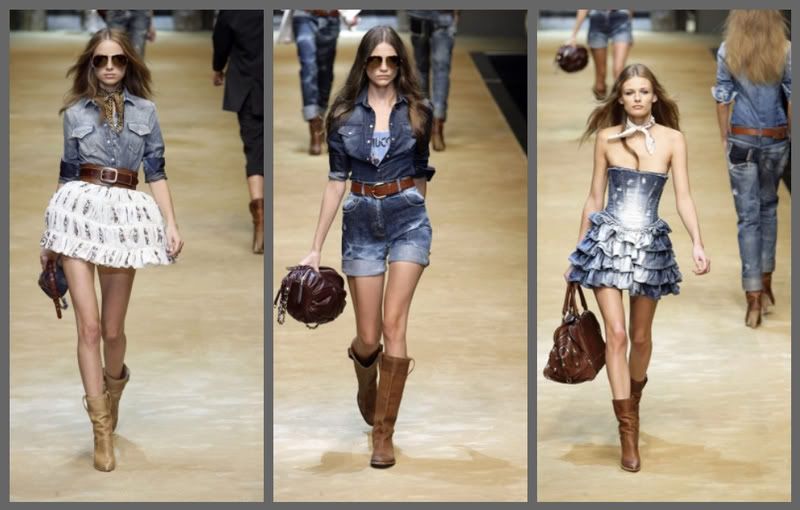 Shirt Topshop, Tee Day Birger, Pants Topshop, Boots Nine West, Cuff Ebay

I really love D&G's S/S10 collection I love the whole cowgirl look and denim they really have made a very wearable collection and one that I will be channeling this summer. I also need to get myself a denim bum bag and a pair of aviators, cowboy boots I ready own but hey there is no harm in looking for another pair I did see a gorgeous pair of tan fringed ones in Zara's yesterday hmmm might have to go back for them next month. I am also loving the cute little neck tie.
Well today with D&G inspiration I decided to throw on my denim shirt that I brought last week from Topshop I can see me getting lots of wear for this and it is a great colour too. I teamed it with leather look trousers seeing as it is still very much winter.
Vixen at look 10 has put me in her Best Selection gallery check it out here. Thank you xoxo