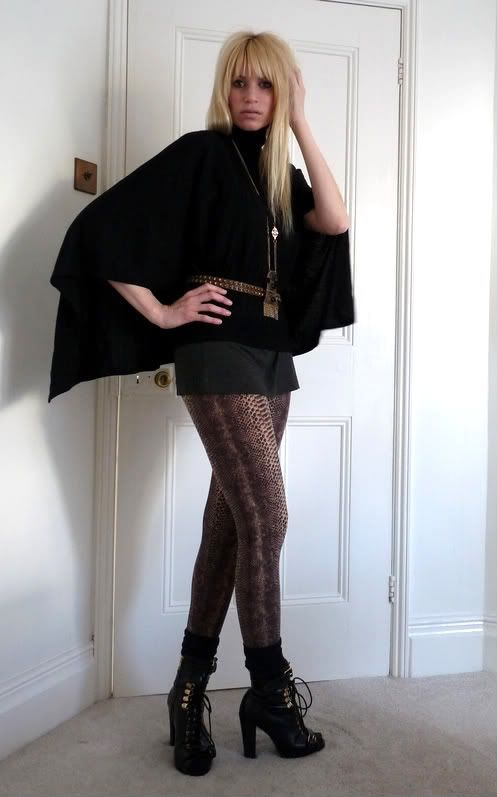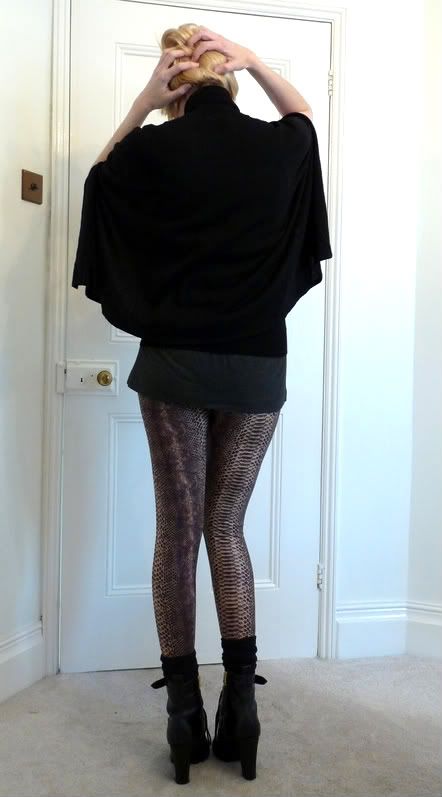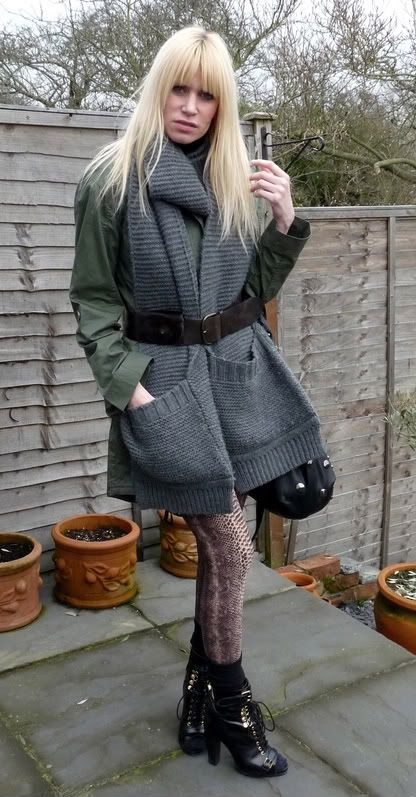 Top DKNY, Vest Farhi, Leggings H&M, Parka International, Boots Topshop, Bag TK Maxx, Scarf Tara Jarmon, Necklacw Untold
I did make it to Zara's, and back in December I saw a gorgeous camel coloured cape but I did not buy it so you can imagine how pleased I was when I walked in and saw it sitting on the sale rail I just had to have it especially as Chloe one of my favorite designers and inspiration sent camel coloured capes down the runway with shorts for S/S10 and also A/W09. My clogs also arrived today I won them on ebay I was not sure about them but they are so cute on, they do look so funny in the picture and they are quite hard to walk in as I seem to rock.
I had a clear out yesterday and I found this black top by DKNY I brought it years ago I feel like Super Girl in it as it has a cape effect on the back. I also found the belt that I have put around my scarf I love having clear outs and finding things that I have forgotten about.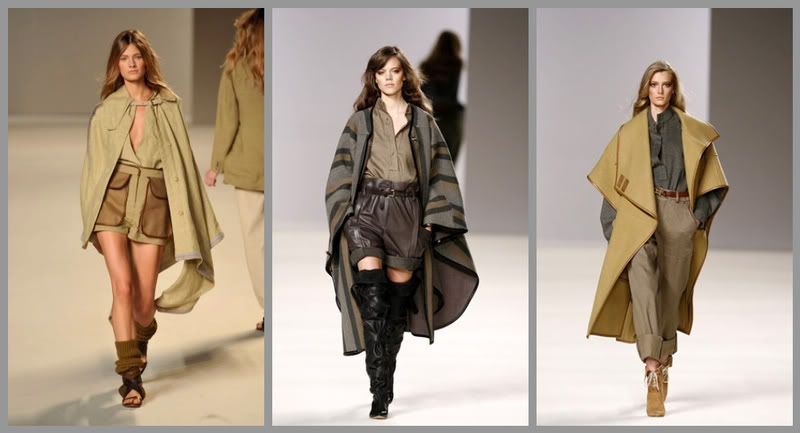 Gorgeous Chloe capes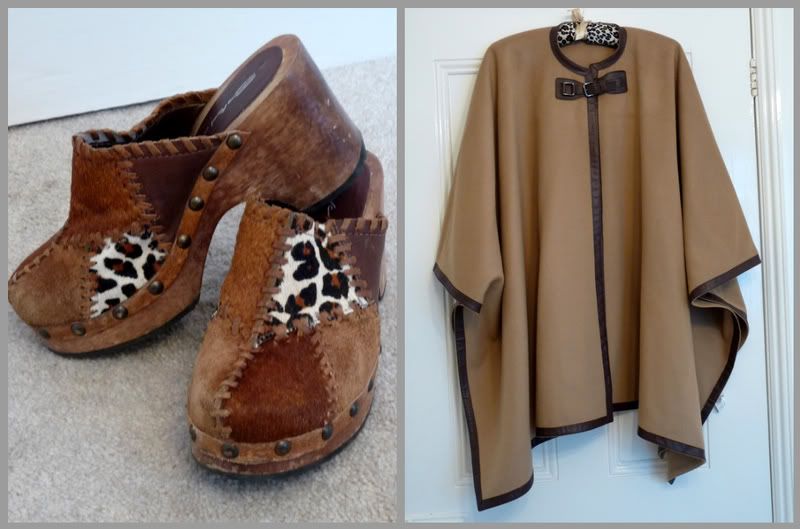 My cape & clogs