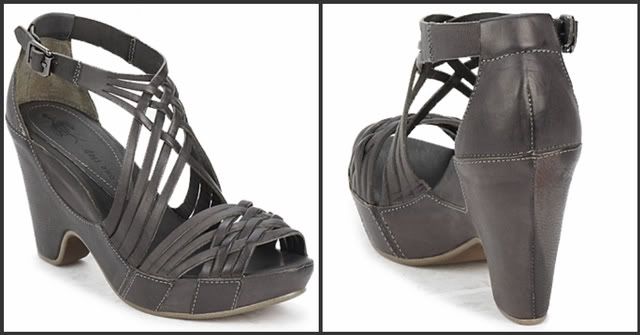 There is a real trend for ugly duckling shoes as I call them and I am totally addicted and beauty is in the eye of the beholder. I love these big platform chunky cumbersome heeled shoes I just cant get enough of them. Throw away your skinny stilettos and embrace this shoe trend. In the story, the ugly duckling grow into a beautiful swan and this is what this type of shoe does they turn your outfit into something stunning that stands out just like the swan did. Every other blogger is working this look and teaming them with girly dresses or vintage leather shorts. Believe me these shoes turn heads and I have not found one outfit that they do not work with.
The only issue I am having here in the UK is the availability of this type of shoe but I found lots of fabulous ones at
Spartoo
these ones by One Step are gorgeous and they come in good old classic black
here
or colour popping purple
here
of course me being me would go for black and clash these with floral prints and sheer fabrics to give my outfit that edgy twist that I love so much.
I love these Harlot ones too also available on
Spartoo
and these will look hot teamed with this seasons on trend striped of floral maxi dresses. I think this time I would go for the brown.
Check these out for yourselves
here
and
here