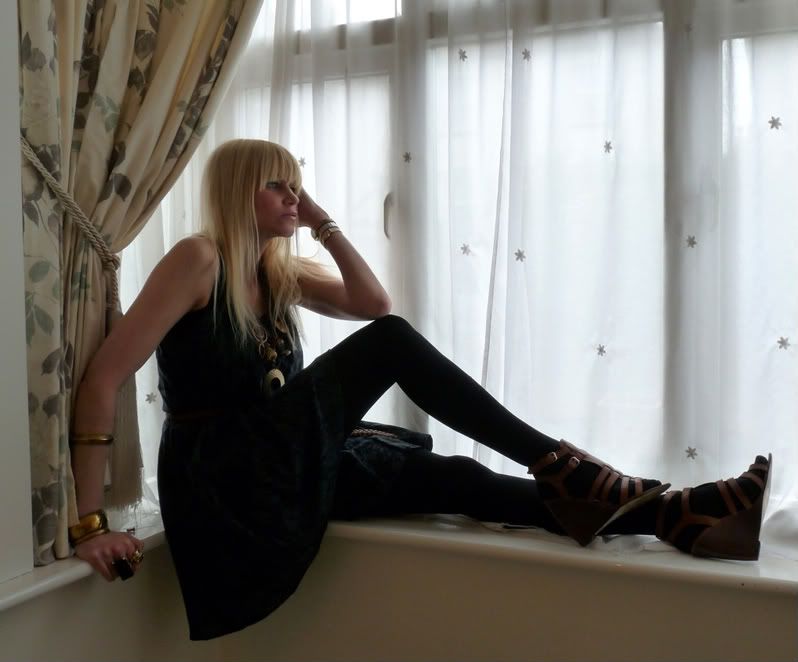 Playsuit Nicole Farhi, Wedges Nine West, Belt H&M, Necklace Miss Selfridge (old)
I had the dentist today what the hell do you wear to the dentist. So I went for a playsuit I thought a dress might be a little OTT. The playsuit is also great when laying down as it keeps your modesty lol. This one is good as it does actually look like a dress I decided to go with tan accessories and some gold jewellery maybe a little over dressed for the dentist but I was meeting a friend afterwards for a little shopping and some lunch.
I brought the plaited skinny belt yesterday I decided my wardrobe was missing one and this real leather one from H&M was a steal at £9.99.