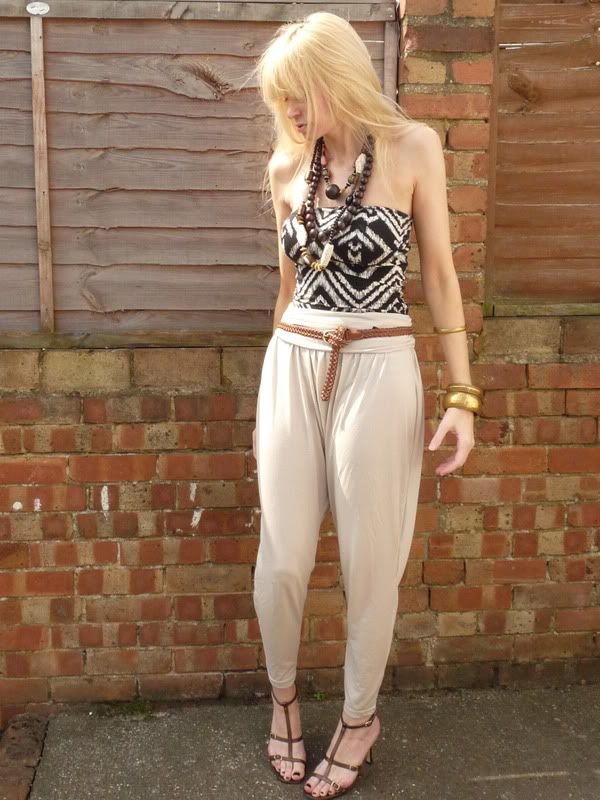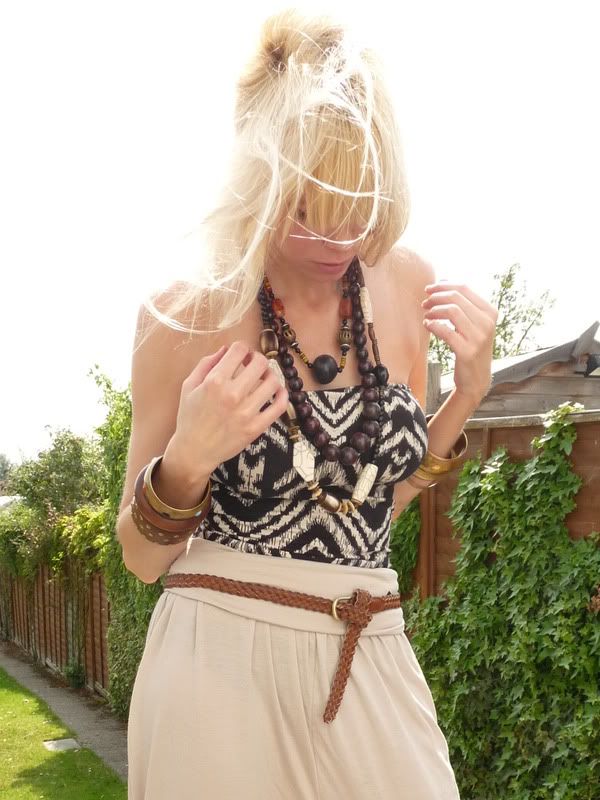 Top H&M, Harems H&M, Shoes Miss Selfridge (old), Necklaces Gifts, Bangles Topshop (old)
I love this print so much I worked over the weekend and every other person from I would say aged 15 to 65 was wearing this print in some form or another. The older age group were wearing the tunic and the younger age group were wearing the cute little dress luckily I only saw one girl wearing the boob tube. I am also loving my harems I am going to get the grey ones. This whole outfit well harems and top came in just over £10 :)

The necklaces are all gifts my family and friends they know that if they want to buy me something from there travels then the best thing is jewellery.