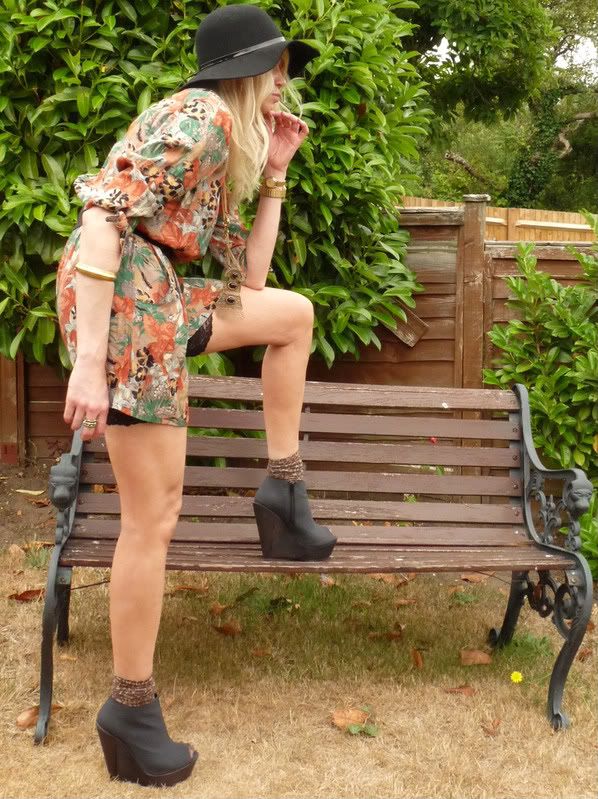 Vintage Playsuit Ebay, Hat New Look, Cycling Shorts H&M, Wedges Ebay
I brought this playsuit from ebay last year. I had it shortened as it was to the knee not a very flattering length I love the print as parts of it look like leopard print. To give it a twist I teamed it with those shoes that I cant walk in again.
Had a good day shopping yesterday I brought this gorgeous Topshop shirt which I totally love and this leopard print bustier which was a bargain £7.00 from TK Maxx and it goes perfectly under the shirt. My brother was round when I was taking the pictures and he was like yuck leopard print I love leopard print but it does seem to get bad press I explained to him that when worn the right way it looks amazing. I did not sell it to him but I love it.