I have and always will love a cowboy boot. I don't care if they are in or out of fashion for me they are a classic item of footwear that I will wear forever. Whenever I wear cowboy boots I am always asked where they are from I met a fellow cowboy boot lover at work the other day she stopped me in the corridor and asked me where I had got my boots from we then both had a fabulous conversation about cowboy boots she has been wearing them since she was 15 she is in her early twenties now and her beloved cowboy boots had met there end and she was looking to replace them. I told her about Spartoo and with there final reductions and up to 70% off I am sure she will find another pair to replace them.
The ones I was wearing were by Buffalo I love the mahogany colour with the gold studs so unusual and striking and they are so comfortable and are made from the most gorgeous leather with a slight destressed look.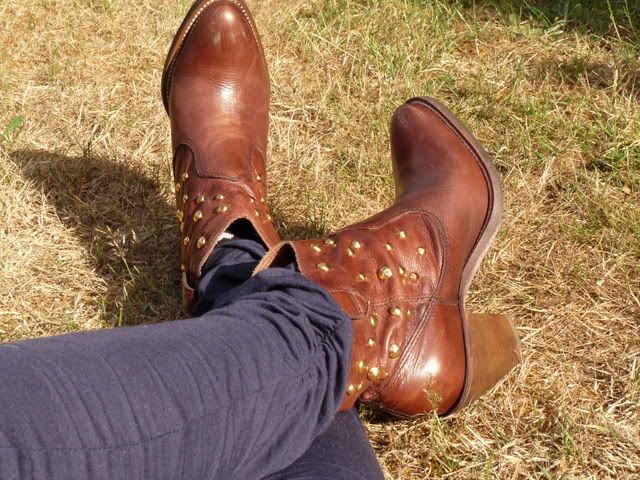 Some more stunning cowboy boots by
Buffalo
so if like me and my fellow collegue you love cowboy boots I highly recommend checking out
Spartoo's
sale and grabing yourself a bargain.