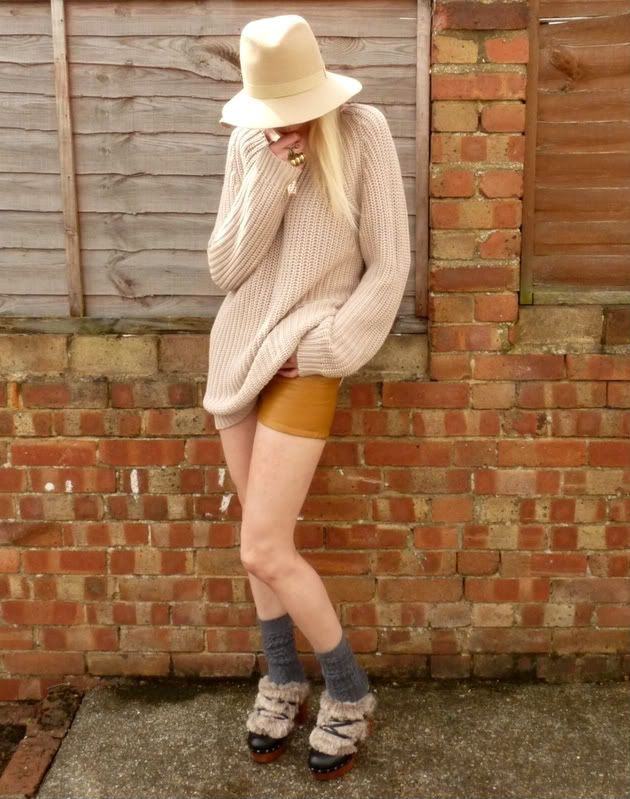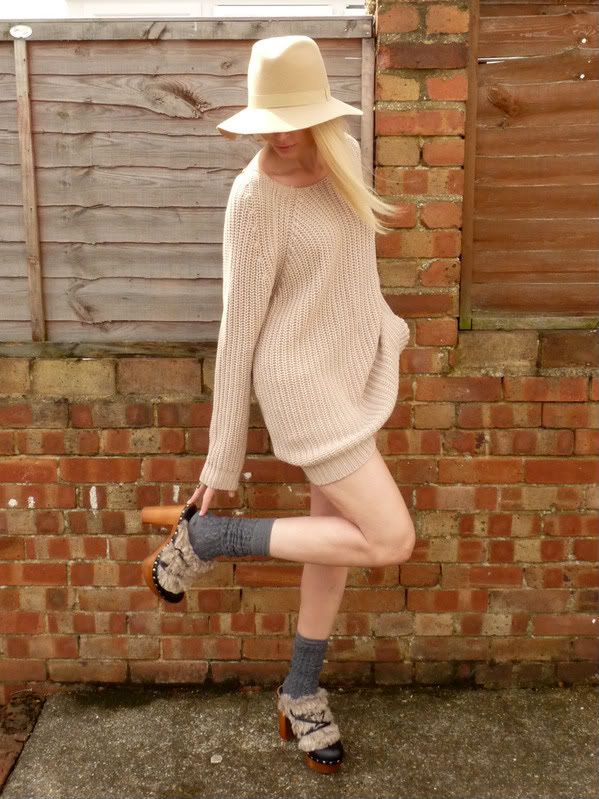 Jumper Topshop, Vintage Leather Shorts Rokit, Clogs Bertie, Hat Stefenal
This weather means I can be creative with my new A/W purchases I would never be able to wear this jumper like this in winter but because the weather is slightly warmer I can wear these awesome clogs from Bertie with socks, bare legs and my new Topshop jumper which is so comfortable and cozy I want to live in it all day everyday.
I am literally freaking out about these clogs the fur trim is so Chanel and they are mega comfortable and surprisingly easy to walk in I am secretly glad that clogs are around for next season with a twist. Not the one hit wonder as originally expected.